Watch: Fox's Brian Kilmeade Describes Life Under 'A Biden Regime'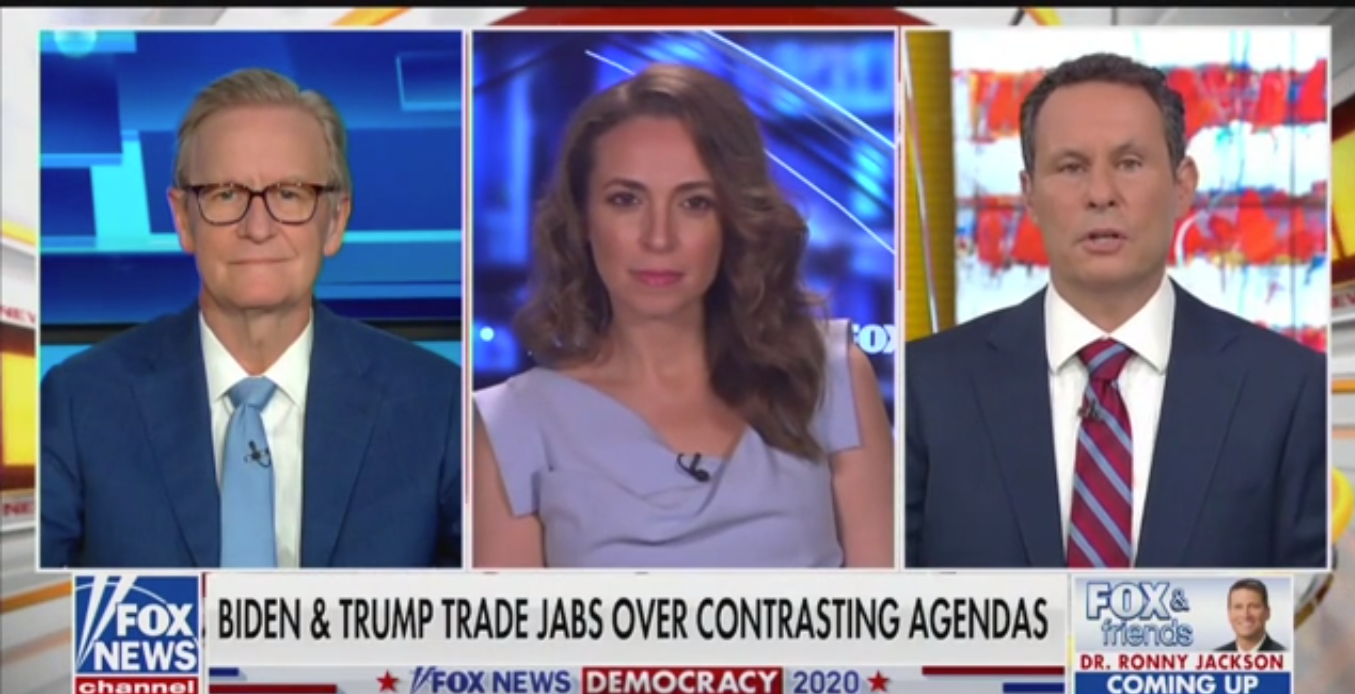 Fox News' Brian Kilmeade warned viewers about the perils of a Joe Biden 'regime' on Wednesday. The Fox & Friends host admitted that some of the plans he was attributed to Biden hadn't actually been proposed by the former Vice President.
"Meanwhile, let's talk about what happened yesterday," Kilmeade said after discussing recent Senate primaries.
"Joe Biden came out, read the Teleprompter, did not take any questions. He talked about part two of what the economy will look like under a Biden regime," he said.
"And basically goodbye oil, gas and fracking, even though he didn't come out and say that. A hundred percent clean electricity by 2035, that's kind of quick. And two trillion over the next four years when it comes to clean energy."
"Good, so we have that. He also mentioned the world's gonna end in nine years unless we take up his plan which is a little bit shorter. We thought the world had 10 years. Other people said 12 years. And according to Al Gore, the Earth should have blown up years ago."
"So now we know there is going to be a different approach to energy. And it was amazing, guys, when you saw Donald Trump come out and talk about China and sanctions, he couldn't help but just look at what Joe Biden put together and said are you kidding me?"
"Do you really want this, this, and this? It's never gonna work. Especially, you were there for 8 years. Just three years ago. You have been there since you were 28-years-old."
Watch the video above, via Fox News.