Trump Rally Coronavirus Waiver 'Almost Certainly Not Enforceable,' Law Professor Says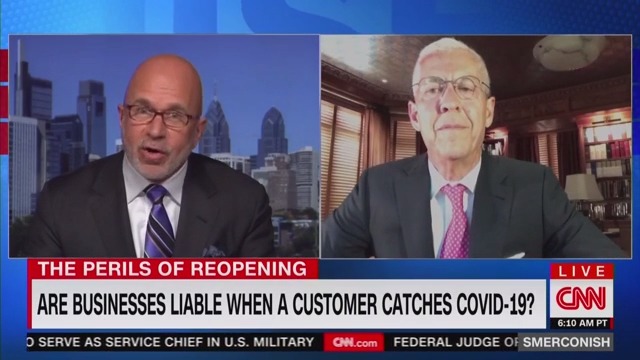 A law professor weighed in on the Trump campaign's coronavirus waiver that attendees of its rally in Tulsa, Oklahoma on Saturday agreed to sign, saying he doubts it would hold up in a court of law.
Shanin Specter told CNN's Michael Smerconish that the waiver "is almost certainly not enforceable."
"A court would find it to be against the public interest, against public policy, and would not enforce it," he explained.
Specter then responded to a comment from Trump campaign communications director Tim Murtaugh claiming that Trump supporters would "run through a brick wall" to vote for him.
"What he really means is that they will run through a coronavirus wall for him, and that's what's going to happen today in Tulsa," he warned.
"There will be people in that auditorium who will have coronavirus, who will not test positively on the temperature check because some people will not be symptomatic even though they have the virus. They will be in the arena. They will spread the coronavirus."
Specter added that businesses that seek to protect themselves from lawsuits should simply follow state and local recommendations and laws. Doing so, he said, would show that they are reasonably trying to make their workplace as safe as possible.
"What the president is saying today, regrettably, is, 'I care more about my political future than I care about your health and safety,'" Specter said. "He would be much better off for the country and himself if he said, 'Please wear a mask.'"
Watch the video above, via CNN.