McEnany Cites Lincoln While Trying to Explain Trump's Hiring of 'Incompetent,' 'Dumb as a Rock' People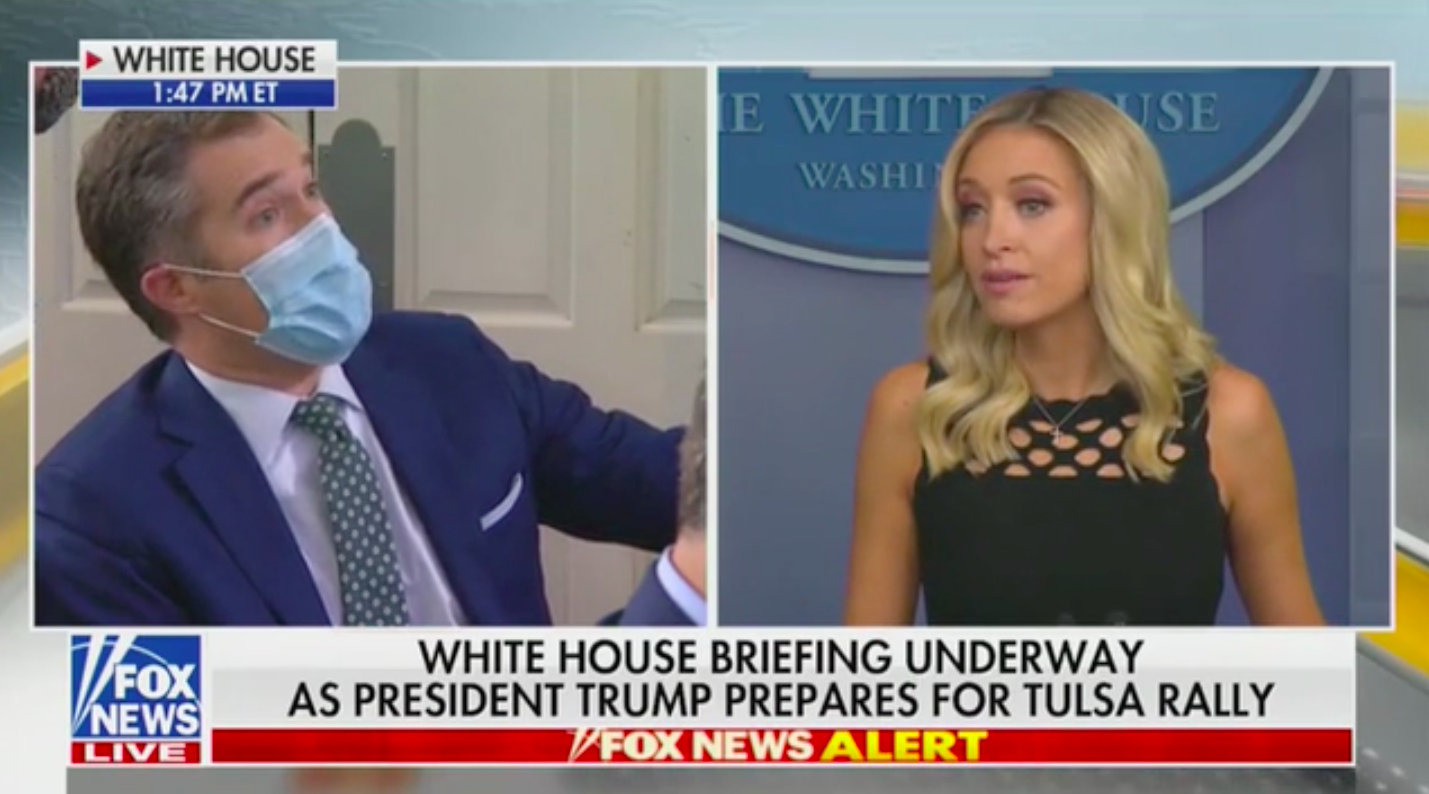 NBC News White House correspondent Peter Alexander pressed White House Press Secretary Kayleigh McEnany as to why President Trump keeps hiring people whom he later calls "dumb as a rock" and "incompetent."
McEnany claimed that the president likes to have opposing viewpoints in his administration.
"I spoke to [Trump] this morning about the hiring of [former National Security Adviser] John Bolton in particular and he said, 'I like to counterbalance my own opinion with individuals that oftentimes have the very opposite opinion of my own.' He likes the model of having a team of rivals, like what we saw in President Lincoln's administration," McEnany said.
Alexander responded, "There's obviously value in hiring a team of rivals — it's worked well in the past — but then if you're going to hire rivals why hire rivals who are 'dumb as a rock,' 'overrated,' 'way over their heads,' 'wacko,' and 'incompetent'? How does that help the president?"
"Well sometimes the rivals prove those labels to be true," McEnany replied, "and that's particularly true in the case of John Bolton."
Trump recently wrote on Twitter that Bolton, whose book about his experiences with the president will soon hit the shelves, is a "wacko," a "dope," and "incompetent," among other things.
Bolton joins a long list of former officials whom the president at first said he liked, but later criticized, most recently former Defense Secretary Jim Mattis.
Watch the video above, via Fox News.