Atlanta Mayor Blasts Trump's Protest Comments: 'He Speaks and He Makes It Worse'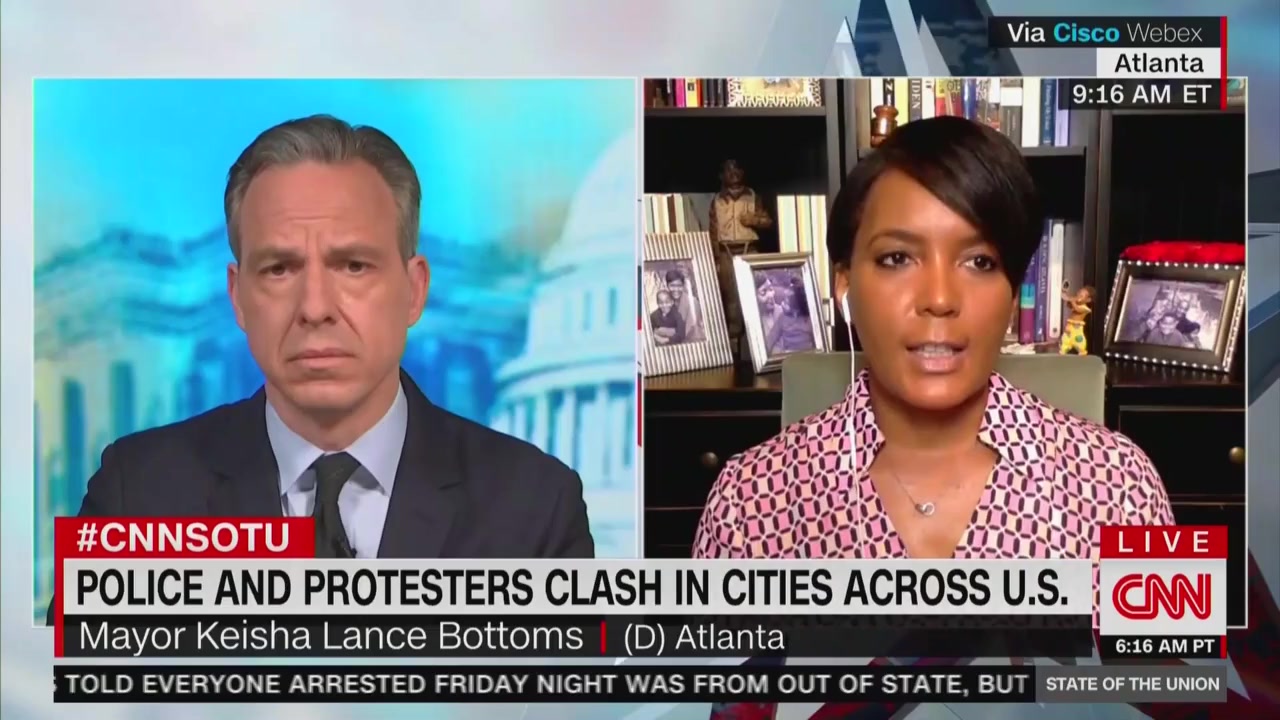 Atlanta Mayor Keisha Lance Bottoms criticized President Donald Trump's response to the nationwide protests over the death of George Floyd by a Minneapolis police officer.
"He should just stop talking. This is like Charlottesville all over again. He speaks and he makes it worse," Bottoms told Jake Tapper on CNN State of the Union, alluding to how the president was widely accused of stoking racial tensions following the white supremacist march in Virginia in 2017.
One of the president's recent tweets, in which he warned protesters that "when the looting starts, the shooting starts," violated the site's rules for glorifying violence.
"There are times when you should just be quiet, and I wish that he would just be quiet," Bottoms continued. "Or if he can't be silent, if there is somebody of good sense and good conscience in the White House, put him in front of a teleprompter and pray he reads it and at least says the right things, because he is making it worse."
Watch the video above, via CNN.