Mika Brzezinski on Trump: With Coronavirus 'The Buck Apparently Stops Somewhere Else'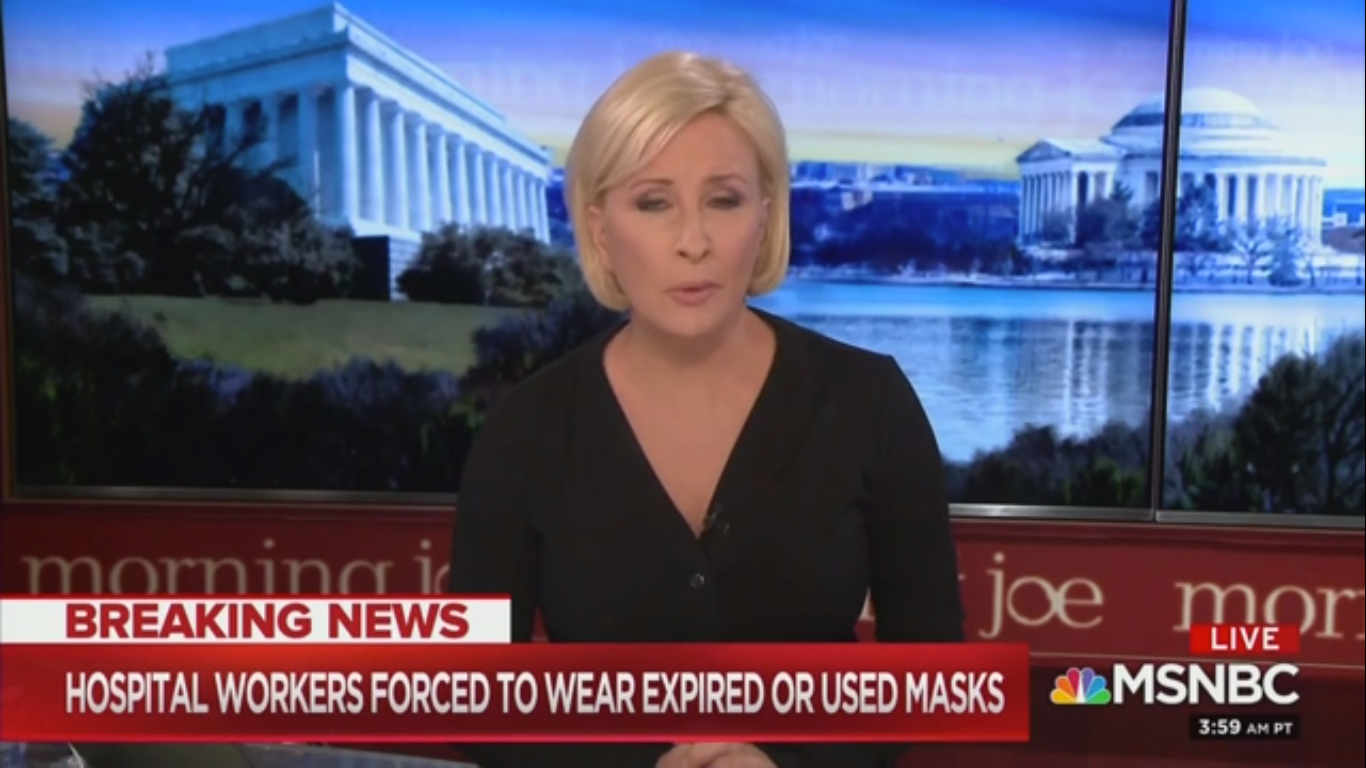 MSNBC's Mika Brzezinski offered a critical comment on President Donald Trump's handling of the Covid-19 outbreak on Friday. The Morning Joe host subverted a traditional saying about the presidency to illustrate how Trump was shirking responsibilty.
Brzezinski showed footage of Trump repeatedly denying he had responsibility for what was going on and passing questions off to others, including Vice President Mike Pence, who has been put in charge of Coronavirus response.
"When you say me, I didn't do it. We have a group of people. I could ask, perhaps, my administration. I could perhaps ask Tony about that because I don't know anything about it," Trump said in the clip, referring to his closure of a pandemic response unit.
"I'll let Mike answer that," the President said several times when asked some basic questions, before Brzezinski pulled away from the footage.
"The President, who wants nothing to do with tough questions," Brzezinski said gravely.
"The buck apparently stops somewhere else. Maybe with Mike Pence, who then continues to say lies to the American people about what is available to them."
President Harry Truman famously had a plaque on his desk saying 'The Buck Stops Here!'. He believed that all responsibility ultimately lay with the President. Ever since his administration (1945-1953), the phrase has been commonly used to describe or criticize his successors.
Watch the video above, via MSNBC.