Three More Senators Sold Stock Following Classified Coronavirus Briefing – Including Democrat Dianne Feinstein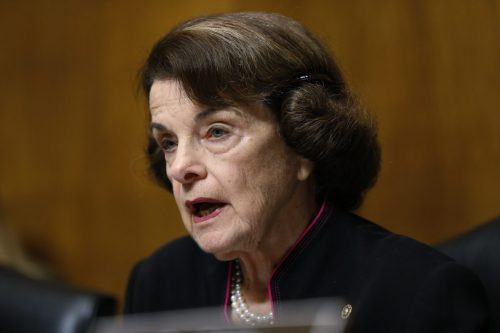 Three more senators reportedly sold stocks following a classified briefing about the effects the Covid-19 outbreak would have on the economy, a New York Times report claims. The news follows hot on the heels of yesterday's revelations that Senators Richard Burr and Kelly Loeffler dumped stock.
Republican Senators Ron Johnson and James Inhofe reportedly sold off stock, as did veteran Democratic Senator Dianne Feinstein. They sold their stocks after receiving a classified briefing on 19 January – the same briefing Senator Burr was privy to.
According to the NYT report: "Ms. Feinstein and her husband sold $1.5 million to $6 million worth of stock in Allogene Therapeutics, a California-based biotech company, in transactions that took place on Jan. 31 and Feb. 18."
"Mr. Inhofe sold a large amount of stock — all on Jan. 27 — including holdings in PayPal, Apple and Brookfield Asset Management, a real estate company, with the overall value of the sales totaling as much as $400,000, a disclosure report shows."
Burr has already been pressured to resign by right-wing Fox News personality Tucker Carlson among others. Though more details of the senators' actions are yet to emerge, these reports raise serious questions about their behavior upon receiving classified information.