Several GOP Senators Reportedly Have 'Severe Misgivings' About McConnell's Impeachment Strategy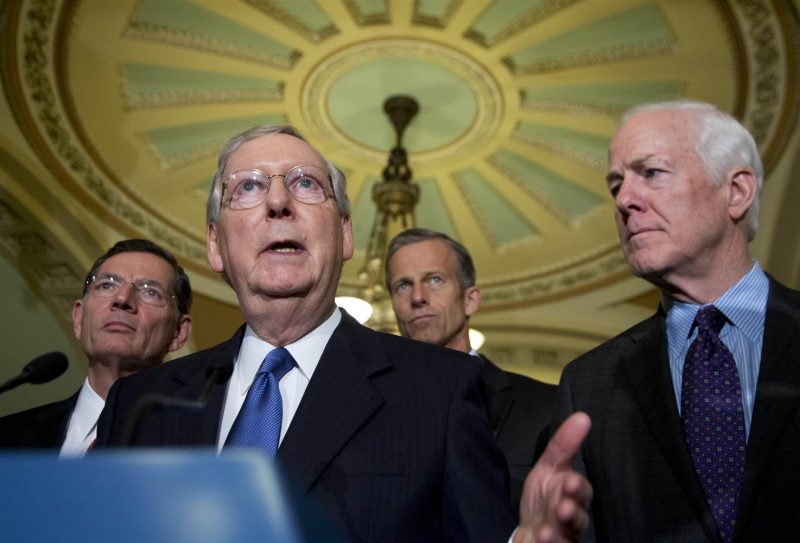 Sen. Richard Blumenthal (D-CT) said that some of his Republican colleagues are hesitant to back Senate Majority Leader Mitch McConnell's (R-KY) efforts to coordinate fully with White House lawyers in preparation for an anticipated impeachment trial of President Trump.
"I've talked to anywhere from five to ten of my colleagues who have very severe misgivings about the direction that Mitch McConnell is going in denying a full, fair proceeding with witnesses and documents," Blumenthal told the Connecticut Network on Thursday, according to The Hill.
This comes after Sen. Lisa Murkowski (R-AK) said she was "disturbed" by McConnell's comments that he would not be an impartial juror and that there is "no chance" Trump is removed from office. Blumenthal said this amounts to a "sabotage" of the impeachment process.
"My hope is that they will say publicly what Sen. Murkowski did, and really hold Mitch McConnell accountable," Blumenthal said, adding that the Alaska senator is "saying what a lot of my Republican colleagues are thinking, in fact, saying privately."
If four Republican senators defect, then Democrats would have a 51-vote majority to establish trial rules, including the ability to call witnesses.
Republicans who are speculated to differ from McConnell include those who may face challenging reelection campaigns in 2020, such as Sens. Joni Ernst of Iowa, Susan Collins of Maine, Martha McSally of Arizona and Cory Gardner of Colorado.
It is possible that some of the senators referenced by Blumenthal are among the four to six who, according to Republican presidential candidate Bill Weld, privately support convicting Trump on one or both articles of impeachment.