Biden Says If He Gave Impeachment Testimony, It Would Only 'Take the Focus Off' Trump's Wrongdoings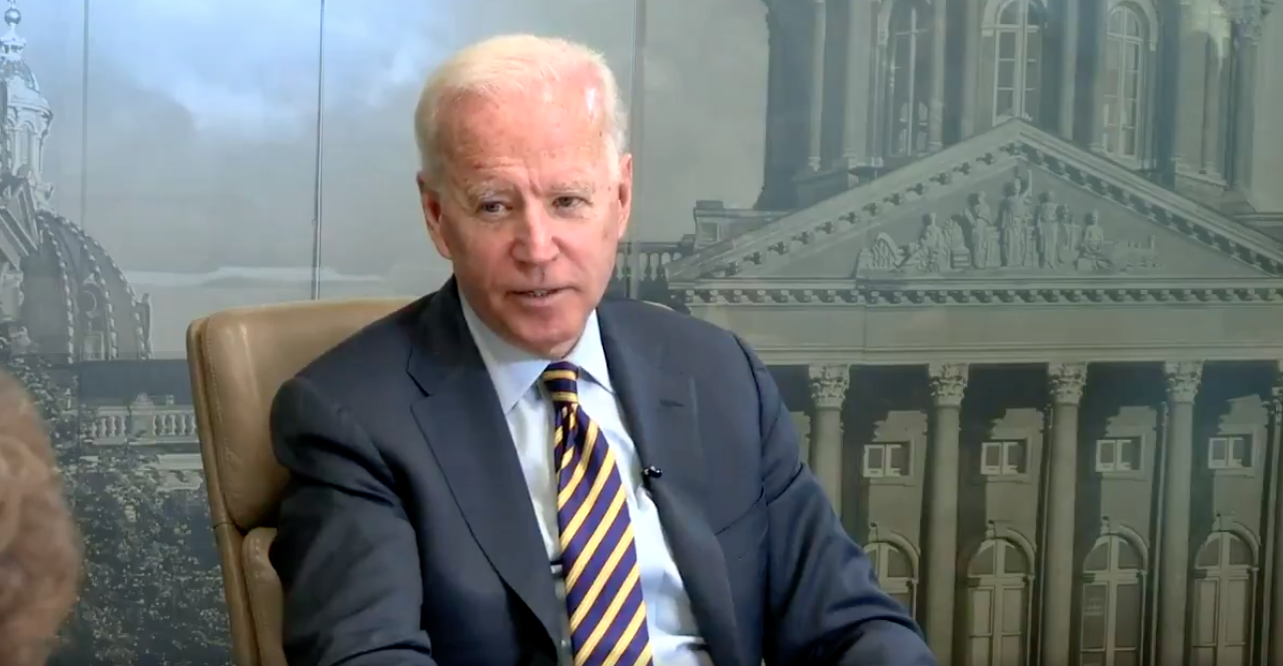 Democratic presidential candidate Joe Biden reiterated that he would not comply with a Senate subpoena to testify in President Trump's upcoming impeachment trial. In an interview Friday with the Des Moines Register's editorial board, Biden confirmed what he had first said in early December.
If he were to appear, the former vice president explained, that would only distract from Trump's impeachable behavior because the media would be obligated to cover it.
"What are you going to cover?" Biden said to Register Executive Editor Carol Hunter. "You guys are going to cover for three weeks anything that I said. And [Trump's] going to get away. You guys buy into it all the time. Not a joke … Think what it's about. It's all about what he does all the time, his entire career: take the focus off. This guy violated the Constitution. He said it in the driveway of the White House. He acknowledged he asked for help."
Watch: @JoeBiden says he wouldn't comply with a Senate subpoena in @realDonaldTrump's impeachment trial because it would create a narrative that would let the president "off the hook."

Read more from our interview earlier today: https://t.co/xgpO6OOPw2 pic.twitter.com/bqrapiVhVO

— Des Moines Register (@DMRegister) December 28, 2019
Biden added that not even "that thug" Rudy Giuliani, Trump's personal lawyer, has accused him of doing anything wrong.
Several Republicans have floated the idea of issuing a subpoena to Biden, but Biden predicted that if this did indeed happen, it would be on "specious" grounds.
In a series of tweets Saturday morning, Biden wrote that he is "not going to pretend that there is any legal basis for Republican subpoenas" for his testimony.
I want to clarify something I said yesterday. In my 40 years in public life, I have always complied with a lawful order and in my eight years as VP, my office — unlike Donald Trump and Mike Pence — cooperated with legitimate congressional oversight requests.

— Joe Biden (@JoeBiden) December 28, 2019
The impeachment trial will be about the president's conduct, Biden added, not his own.