'Overrated' General Jim Mattis: 'I Earned My Spurs on the Battlefield; Donald Trump Earned His Spurs in a Letter From a Doctor'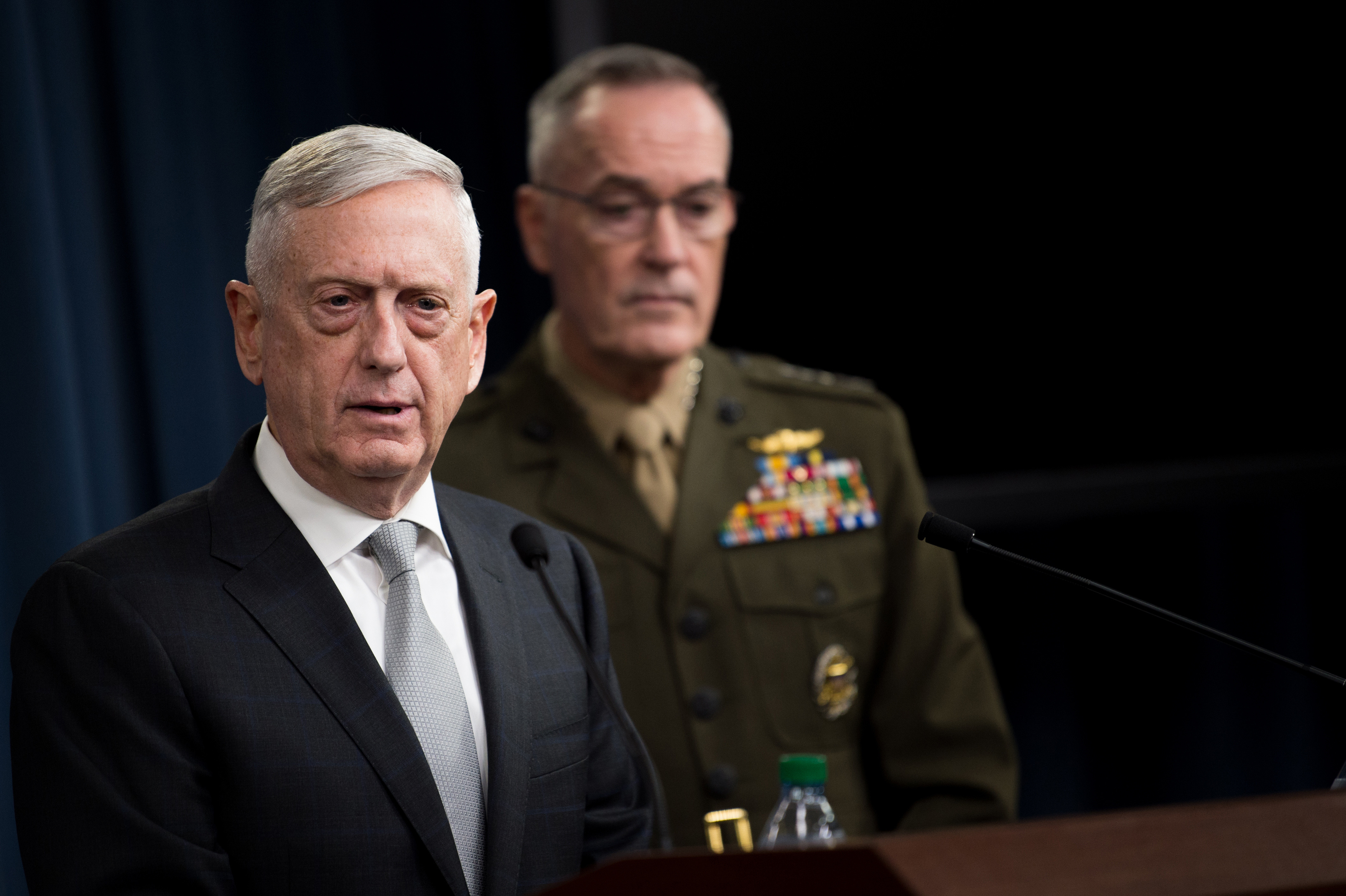 The man President Donald Trump called an 'overrated general' took some swipes at the President on Thursday night. Former Defense Secretary General Jim Mattis joked about Trump at the Al Smith dinner, where making fun of politics is traditional.
"I'm not just an overrated general. I'm the world's greatest overrated general," Mattis said, to a standing ovation from the audience.
"I'm honored to be called that by Donald Trump, because he also called Meryl Streep an overrated actor. So I guess I'm the Meryl Streep of generals," he said.
"And you have to admit, between me and Meryl, at least we've had some victories," he joked.
Trump called Mattis overrated in a tense meeting with Speaker of the House Nancy Pelosi about the withdrawal of U.S. troops from Syria.
NEW: Former Defense Secretary Gen. James Mattis roasts Pres. Trump: "I earned my spurs on the battlefield." https://t.co/KWUs9cJPvX pic.twitter.com/zdexSTSfCg

— ABC News (@ABC) October 18, 2019
Later, Mattis mocked Trump's deferments from military service in Vietnam because of bone spurs.
"I earned my spurs on the battlefield; Donald Trump earned his spurs in a letter from a doctor," he said.
"I tried to bring some peace and order to the places with no organized government, chaotic and warring factions, irrational fears, and toxic hatred. It was hard work, but it wasn't until I started working in Washington, D.C., that I realized how easy I had it overseas in the combat zone."
Mattis largely shied away from weighing into contemporary political debates, but he did call on the the U.S. to support the Kurds, longtime allies in the fight against ISIS.