'Morning Joe' Won't Show Trump Rally 'Out of Respect to the Family', Citing His 'Severe Personality Disorders'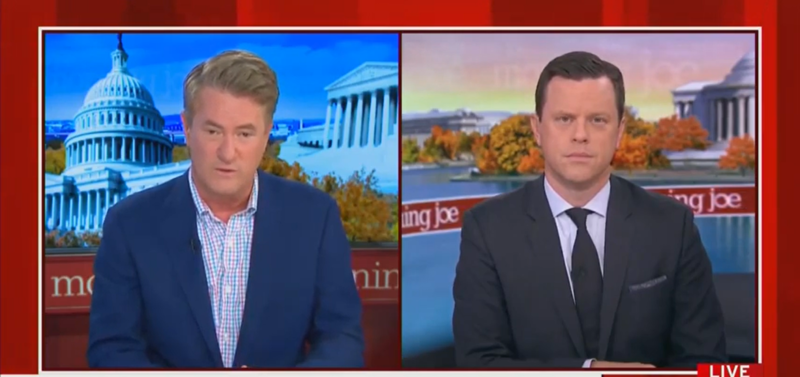 MSNBC's Morning Joe refused to show footage from President Donald Trump's Thursday rally on their Friday show citing the President's mental health and the effect the footage might have on his family. Trump attacked former Vice President Joe Biden at the rally and made some bizarre statements that lit up social media.
At the end of a discussion, co-host Joe Scarborough jumped in and explained why the show wouldn't be showing Trump's speech to his supporters. Scarborough addressed himself to Morning Joe regular Willie Geist.
"Just really quickly to Willie, there was an event last night, Willie, where the President got out and said a few things, was little unbalanced," Scarborough said.
"George Conway said, the husband of one of President's top aides said, he appeared to have severe personality disorders that were on full display."
"Out of respect to the family and his loved ones, we're not gonna be showing that speech. We actually think he would — and I'm hoping that he can get some care and get some treatment because once again, it seems that the President of the United States is detached from reality and not well."
"Well, consider what he's up against now," Geist said. "Rudy Giuliani, two of his buddies, businessmen, were arrested."
"They were walking on to a plane bound for Europe. They were intercepted on the jetway and brought back and arrested."
This is not the first time Scarborough and others on the show have speculated about Trump's mental state.
Watch the video above, via MSNBC.