Fox News Medical Contributor Has 'Concerns' that Sesame Street Is 'Normalizing Substance Abuse'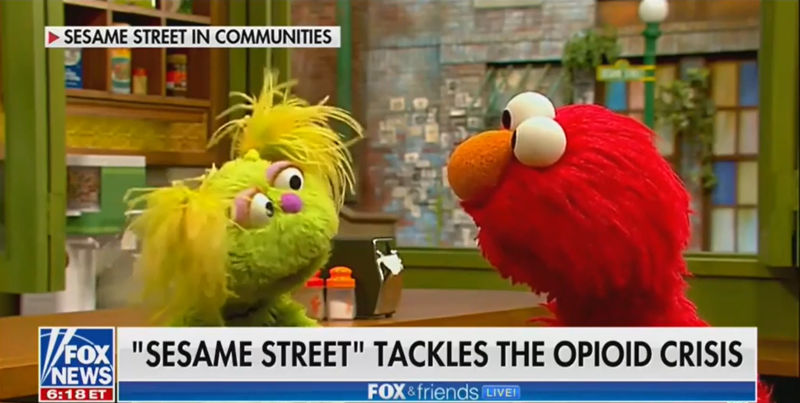 Fox News medical contributor Dr. Nicole Saphier is concerned that Sesame Street may be normalizing substance abuse. Saphier spoke to Fox & Friends on Friday about a new plot from the beloved kids TV show that will address a parent tackling addiction.
The hosts showed a brief clip from Sesame Street featuring a character named Karli whose who is in foster care because her mother struggles with substance abuse.
"It's very important to reduce the stigma and increase the awareness of substance abuse and mental health in general," Saphier said.
"It's everywhere," co-host Steve Doocy said.
"It's everywhere. It's rampant in the United States," Saphier agreed. "However, I do have some concerns about normalizing substance abuse."
"Although addiction is rampant in the United States, I think that it's the parent's to have a conversation with their children about it. And I just don't want it to become a part of their normal discussion as preschoolers about substance abuse."
Sesame Street has tackled a range of social issues over the decades it's been on the air. The show has won widespread praise for its sensitive handling of subjects like racism, incarcerated parents and disability. But Saphier believes this issue is a bridge too far.
"I think the target audience for Sesame Street just might be a little young," she said. "I do like that they do take social issues kind of like South Park and they talk about them and they're all inclusive. I just want to make sure that someone is actually talking to those children and they are not just being put in front of these shows and not having a follow up conversation."
Watch the video above, via Fox News.