House Democrats Probing Giuliani's Efforts to Push Ukraine to Investigate Joe Biden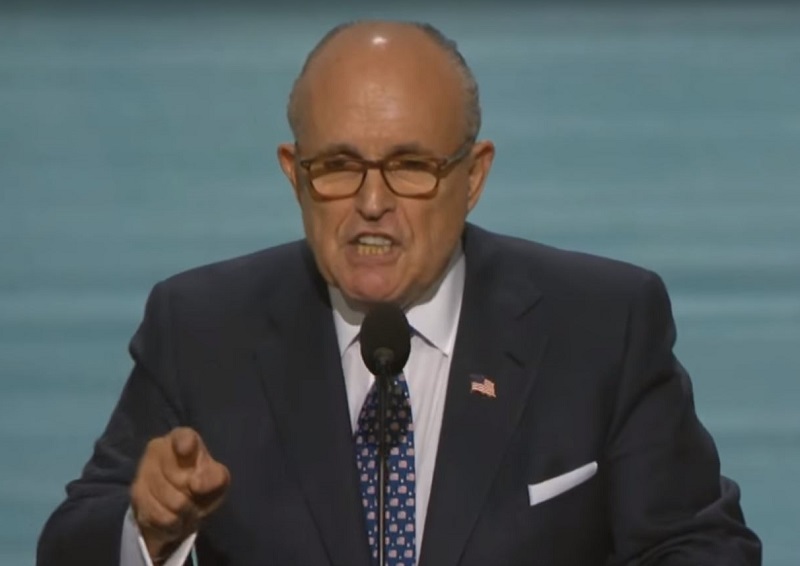 Democrats in the House of Representatives are granting Rudy Giuliani his wish.
Earlier this summer, the former New York City mayor and Trump attack dog told The Daily Beast that he would welcome an investigation into whether his efforts to push the government of Ukraine into investigating Joe Biden, one of Trump's possible opponents in the 2020 election, amount to illegal coordination with a foreign government to influence an American political campaign.
Now the House has answered his "I am Spartacus" moment by having three committees launch what they are calling a "wide-ranging investigation" into Giuliani's efforts:
"A growing public record indicates that, for nearly two years, the President and his personal attorney, Rudy Giuliani, appear to have acted outside legitimate law enforcement and diplomatic channels to coerce the Ukrainian government into pursuing two politically-motivated investigations under the guise of anti-corruption activity," wrote the Chairmen. "As the 2020 election draws closer, President Trump and his personal attorney appear to have increased pressure on the Ukrainian government and its justice system in service of President Trump's reelection campaign, and the White House and the State Department may be abetting this scheme."
This news comes on the heels of The Washington Post reporting last week that it has information the Trump administration is withholding military aid to Ukraine (which the country needs to battle continued Russian aggression in the eastern part of the country) as well as a White House visit for newly elected president Volodymyr Zelensky in a bid to force the Ukrainian government to open — or really, re-open — the investigation into Biden and his son, Hunter.
The letter to Secretary of State Mike Pompeo from the three committee chairmen — Adam Schiff of Intelligence, Elijah Cummings of Oversight and Eliot Engel of Foreign Affairs — also comes just after The New York Times reported that Giuliani tried to enlist the State Department's help in his efforts to lobby Ukrainian officials to re-open the Biden investigation.
Some of Trump's supporters have long accused Ukraine, with no proof, of collaborating with the Hillary Clinton campaign in 2016 to try and hurt Trump's election effort. So trying to enlist Ukraine in a similar effort to hurt the president's possible 2020 opponent would seem to be an act of hypocrisy if anyone thought the Trump team cared about such things.
Read the letter announcing the investigation here.