Rudy Giuliani Enlisted State Department to Help Press Ukraine to Investigate Trump Opponents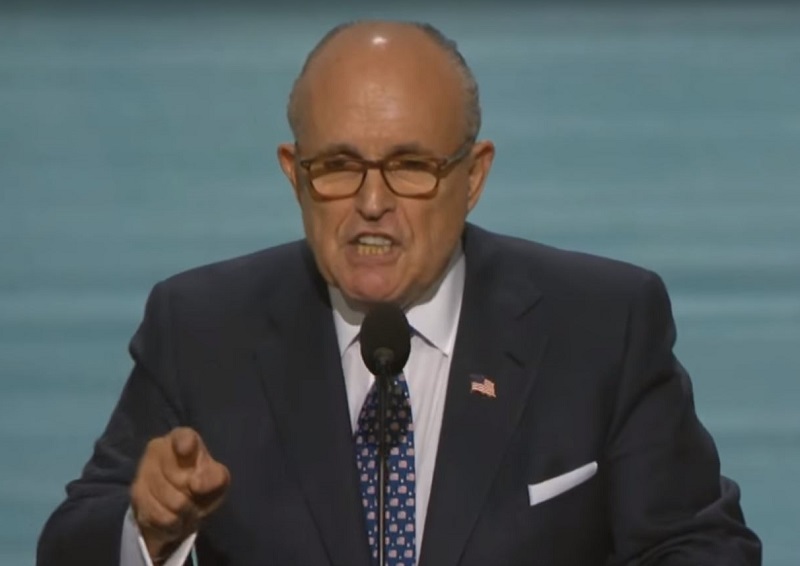 In any other administration, the president's personal lawyer enlisting the State Department to help investigate that president's political enemies would be a scandal. In the Trump administration, it's just Thursday.
The New York Times first reported this story on Wednesday. On Thursday that lawyer, Rudy Giuliani, confirmed it when he told NBC News that the State Department had put him in touch with a Ukranian official, whom he then pushed to investigate Joe Biden's effort to crack down on corruption in Ukraine while he was vice president, as well as his son Hunter's ties to an energy company in that country.
From NBC:
Giuliani has spoken with Ukrainian official Andriy Yermak, a lawyer and close ally of recently elected President Volodymyr Zelensky, on the phone and in an in-person meeting in Madrid over the last few weeks to encourage him to ramp up probes into the matters. […]
Giuliani also wanted Ukraine to look into allegations that Democratic National Committee members had worked with Ukranian officials to damage Trump's 2016 presidential campaign by releasing information about Paul Manafort, Trump's then-campaign chair.
The president's lawyer told NBC that he told Yermak to "not be cowered [out of] fully investigating serious possible crimes like bribery, extortion, fraud, money laundering and illegal interference in 2016 election."
Giuliani has been pushing Ukraine to probe the Bidens for months, and even had a trip planned to the country to lobby Ukranian officials in person this summer before the controversy forced him to cancel.
Ukranian officials have long insisted that the allegations against Hunter Biden were thoroughly investigated and closed with no charges months ago. Additionally, those officials and reporters have both looked into the charge that Joe Biden had advocated to end corruption in Ukraine in a way that benefitted his son and concluded that there was nothing to them.
But Giuliani has refused to give up, and seems to have enlisted an official Cabinet department to help him.
Read the full story here.