Giuliani Welcomes House Investigation of His Attempts to Smear Biden with Ukraine Allegations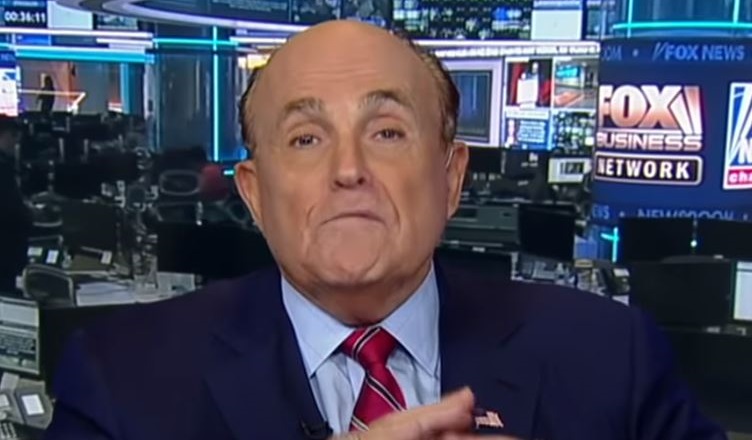 Rudy Giuliani has a message for Democrats in the House of Representatives who are reportedly mulling an investigation of his recent attempts to push the Ukranian government for dirt on Joe Biden: Do it.
"If they want to come after me, I gladly accept it," Giuliani told The Daily Beast.
The Democrats' interest stems from Giuliani's reported involvement in pushing Ukraine to investigate whether Biden used his position as vice president to pressure Ukraine to shut down a corruption investigation into an energy company that counted his son Hunter among its board of directors.
The Biden allegations reeked of conspiracy-mongering despite being given the imprimatur of legitimate news because they were published by The New York Times. They were quickly debunked by Bloomberg, and Giuliani was later forced to cancel a trip to Ukraine to lobby the country's political leaders to re-open the investigation.
The Trump mouthpiece also told The Daily Beast that any investigation would just make the Biden story bigger news. "I think it'd be a fun fight," he said. "I'll just compare it to all the things they're not investigating."
All the things Democrats are not investigating likely includes Hillary Clinton, James Comey and the alleged cabal of Deep State agents that Giuliani and other Trump supporters have been ridiculously accusing of conspiring to somehow steal the 2016 election and then, when that didn't work, starting the Russia investigation on phony pretenses to hamper Donald Trump's presidency.
Still, Giuliani with his characteristic lack of self-awareness accused House Democrats of misusing congressional power worse than anyone "since Joe McCarthy."
Democrats are reportedly also considering investigating Giuliani over whether some of his lobbying with the governments of Armenia and Romania undercut official American foreign policy. But it is his Ukranian efforts that will likely interest Congress the most, since those were obviously aimed at using a foreign country to hurt a presidential candidate.
And after 2016, people are a mite sensitive to that.