Salem Radio Confirms They've Canceled Joe Walsh's National Radio Show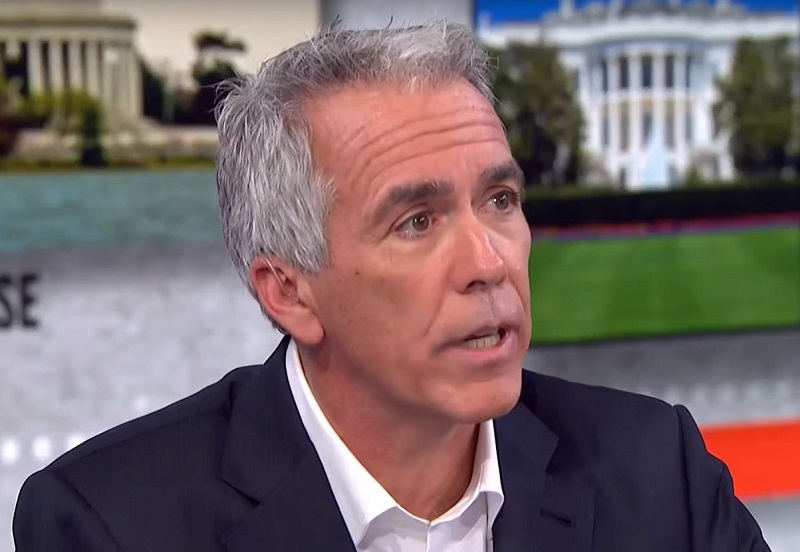 Former congressman Joe Walsh has officially lost his nationally syndicated radio talk show.
Walsh had told John Berman of CNN during a Monday-night interview that the Salem Radio Network had canceled the show after he announced he would challenge Donald Trump for the 2020 Republican presidential nomination.
Joe Walsh reveals tonight on CNN that he just found out he's lost his national radio show.

"I don't know why. I just got a notice before I came in the studio… I knew that, John, when I made the announcement yesterday, that it could be in jeopardy." pic.twitter.com/DqcAtFFu3j

— Justin Baragona (@justinbaragona) August 27, 2019
Tuesday, Salem confirmed the news with a press release:
Salem Radio Network announced today it is exercising its right to cancel national distribution of the Joe Walsh program effective in 30 days, with the last day of SRN distribution September 26th.  Walsh affiliates will continue to receive the Joe Walsh program from SRN during this 30 day period, and will be given the opportunity to continue the Joe Walsh program from a different syndicator, to be selected by Joe Walsh, at the end of the 30 day period. […]

SRN will work with any affiliates who want to discontinue airing the Walsh program during the 30 day period due to concerns about FCC political regulations in light of Walsh's announcement of his candidacy for President of the United States.
Walsh said that he will campaign full-time to unseat Donald Trump, whom he called "morally unfit" for the presidency. It is a 180-degree turn for Walsh, who was an early Trump supporter in 2016.
In addition to concerns about FCC violations due to syndicating a talk show hosted by a presidential candidate, Salem Media focuses on producing conservative-themed content. With 80 to 90 percent of Walsh's audience, by his own estimation, being Trump supporters, dropping his show was likely inevitable even without those violations hanging over its head.