'Fox & Friends' Stunned That Jews Are Still Voting for Democrats Despite Trump's Support of Israel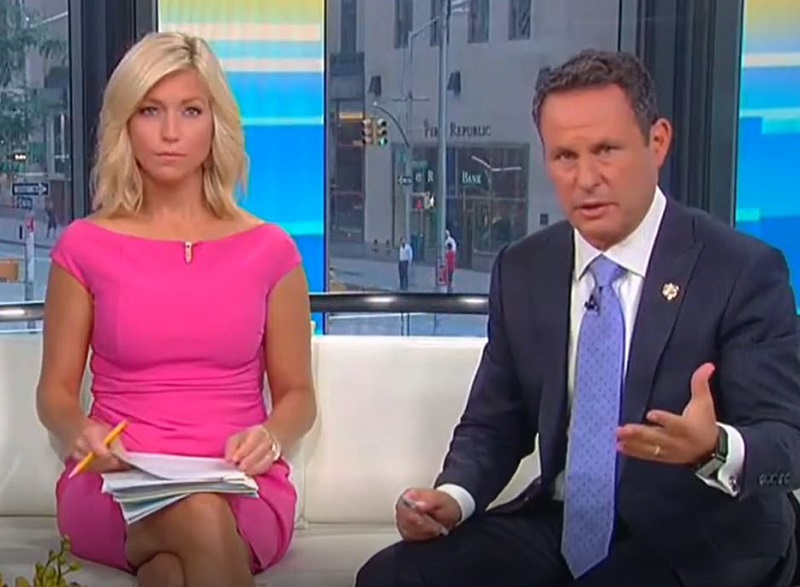 Brian Kilmeade is mightily confused by the Jews.
The Fox News host just cannot understand how American Jews keep voting for Democrats when the last two Republican presidents have been, in his mind, better for Israel. He expressed this confusion on Tuesday morning's Fox & Friends:
"Stunningly, most Democrats…the majority of the American Jewish support goes to Democratic candidates. President Trump only got 24 percent when President Bush 43 and this president have been the better allies to Israel."
The context here was an extended discussion of Monday's press conference by Rep. Rashida Tlaib and Rep. Ilhan Omar regarding their fact-finding tour of Israel that was canceled when Israeli prime minister Benjamin Netanyahu refused to allow them entrance to the country. On Monday, the two Democratic congresswomen had blasted Israel as being a bad ally and poor democracy.
Kilmeade and co-hosts Ainsley Earhardt and Pete Hegseth see this attitude as antisemitic, when in fact it is more anti-Zionist. Which is a difference that the three hosts could perhaps familiarize themselves with.
Earhardt also seemed surprised about the voting habits of Jewish Americans when evangelicals, who also support Israel, keep voting Republican:
You talk to evangelicals, many of them went to the polls and voted for the conservative Donald Trump in the last election because of what he would do for judges and pro-life stance and pro-Israeli stance. It's important to a lot of or most Christians around the world for us to support Israel."
Earhardt would perhaps do well to familiarize herself with Christian eschatology if she is confused as to why some Jews might have trouble agreeing with a bloc of voters whose vision for the Middle East depends on Jews converting to Christianity.
The three hosts also seem convinced that perhaps Omar and Tlaib's attitude towards Israel will push more American Jews into the Republican camp, with Hesgeth saying of their voting habits, "I think that's starting to change" and Earhardt chiming in that "This might change it a lot."
Watch the video above, via Fox News.