Fox Host Quickly Pivots After GOP Rep Says Tlaib 'Hates Jews More Than She Likes Her Grandmother'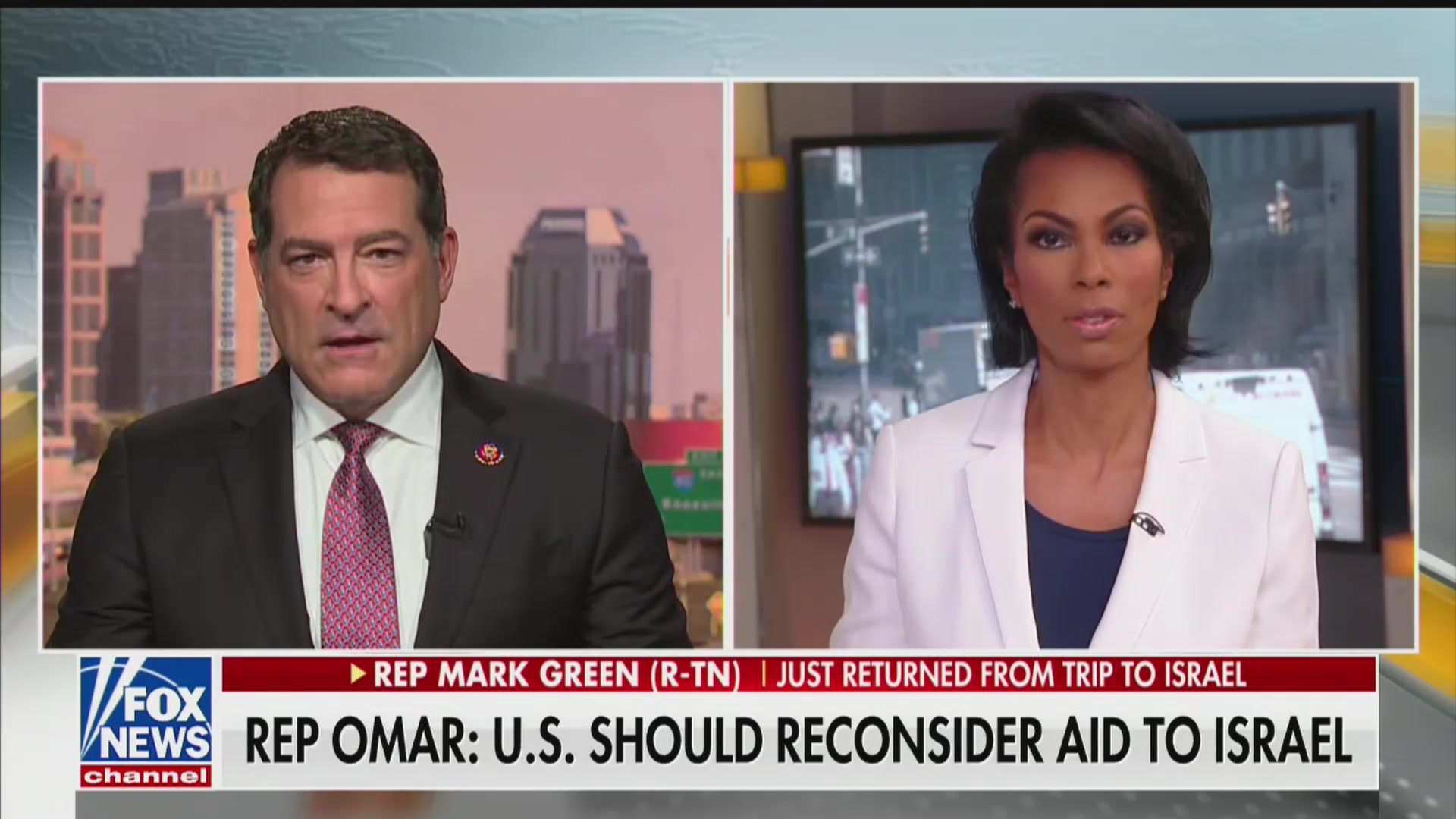 Fox News anchor Harris Faulkner swiftly brushed aside a Republican congressman's inflammatory comments about Rep. Rashida Tlaib (D-MI) on Tuesday, briefly expressing shock when Rep. Mark Green (R-TN) said Tlaib hated Jews more than she "likes her grandmother" before moving on.
Noting that Tlaib refused Israel's offer for her to specifically see her grandmother, Green then added: "Obviously she hates Jews more than she likes her grandmother. Obviously."
"Oh my goodness," Faulkner uttered, apparently taken aback.
Read the rest of the piece at The Daily Beast.
Watch the clip above, via Fox News.