Memo Reveals House GOP Strategy on Recent Mass Shootings: Ignore White Nationalism, Blame the Left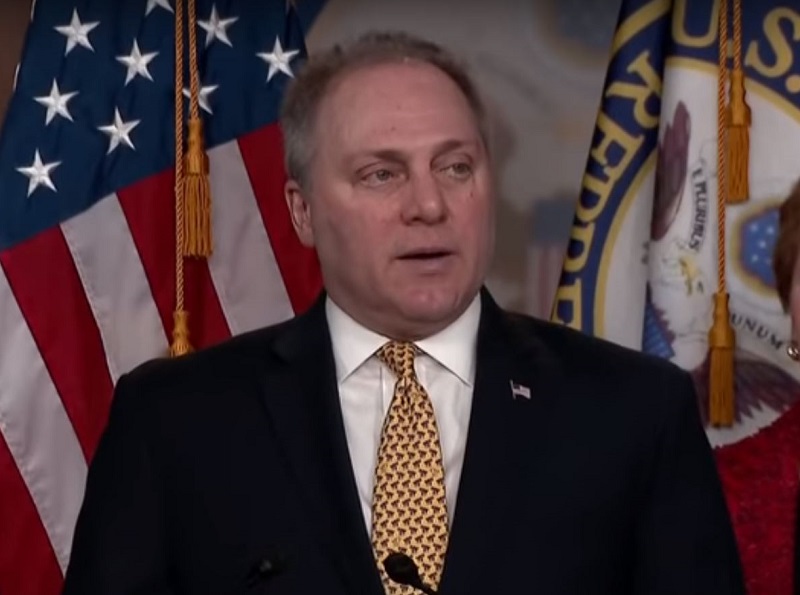 In the wake of mass shootings in El Paso and Dayton almost two weeks ago, the House Republican caucus appears to have quickly coalesced around a communications strategy for talking about them to the media and the public: deflect, deflect, deflect.
That is the upshot of a report by The Tampa Bay Times on Friday. The paper got its hands on a memo from the House Republican Conference, which coordinates messaging for GOP members:
But it also included this question: "Do you believe white nationalism is driving more mass shootings recently?" The suggested response is to steer the conversation away from white nationalism to an argument that implies both sides are to blame.

"White nationalism and racism are pure evil and cannot be tolerated in any form," the document said. "We also can't excuse violence from the left such as the El Paso shooter, the recent Colorado shooters, the Congressional baseball shooter, Congresswoman Giffords' shooter and Antifa."
A spokeswoman for a Florida Republican said the inclusion of the El Paso shooter in that list was a mistake, and that the memo's drafters meant to include the Dayton shooter instead. But while the El Paso shooter was motivated by the explicitly political issue of immigration, there is no evidence that has yet emerged that the killer in Dayton had any sort of political motivation.
Similarly, there is no evidence that the school shooters in Colorado or the young man who shot Congresswoman Giffords in January of 2011 had political motivations. Antifa, while it has made physical fights one of its tactics in opposing neo-Nazis and other white supremacist groups when they hold rallies, has not been linked to any shootings or murders.
And of course no one excuses the man who shot Rep. Steve Scalise at a congressional baseball practice. House Democrats denounced him vociferously and made a point of praying for him on the floor of their chamber.
Meanwhile, the FBI and other organizations have been tracking a rise in white nationalist violence under Donald Trump's presidency. There has not been a corresponding rise in left-wing violence.
Faced with these facts, the House Republicans' response is to play a game of "whataboutism." How this helps solve the problem is anyone's guess, or would be if solving the problem was a goal here.
Read the full story here.