'Morning Joe' Guests Laugh At 'Weirdo' Steve King For 'Fantasizing About Incest'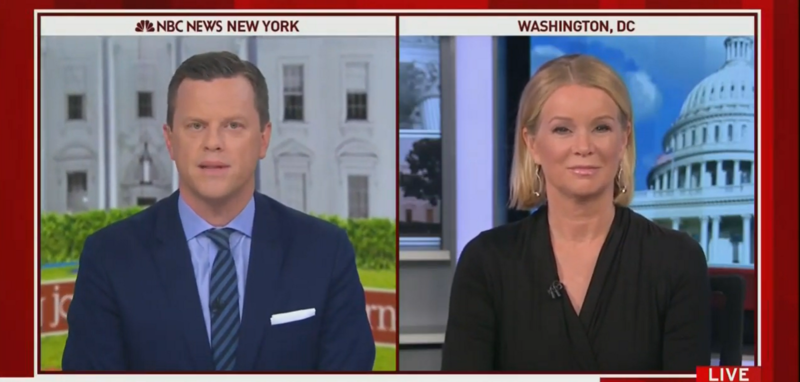 Guests on MSNBC's Morning Joe mocked Republican Congressman Steve King on Thursday following his bizarre statement about rape and incest. The panel viewed King's comments as more 'weird' than shocking and wondered why people still vote for him.
"It's gone on far too long. Why has this weirdo – I mean, that was just weird. Who thinks that way? Almost fantasizing about incest? And rape? I just don't — I — This weirdo needs to have been gone a long time ago," former Bush White House advisor Elise Jordan said.
BBC America's Katty Kay couldn't help laughing as Jordan described King as a weirdo.
"I was laughing, Elise put is it so perfectly. He's just a weirdo," Kay said.
"The fact that Iowa's fourth district has re-elected him as often as it has is sort of strange given, as you say, there is a long history of him saying this. There are certain things you never want to be heard to even be vaguely supporting. And I think everybody would agree that rape and incest of some are those things."
"Maybe now with Kevin McCarthy coming out pretty forcefully saying this is not OK and they've stripped him of his committee assignments, there's not much more they can do on the sanctions side, maybe there will be pressure on him. But he's been resilient to quite a lot of pressure over the white supremacy comments earlier and he resisted those. He got his committee assignment stripped but he didn't step down."
"You can feel the leadership now almost saying to him, OK, it's time for you to step out the door with Liz Cheney saying they deserve better than this."
"That was great, Elise. Weirdo," Kay added.
Watch the video above, via MSNBC.