MSNBC Contributor: Trump Must Be A Broken Human Being To Respond To Shootings The Way He Did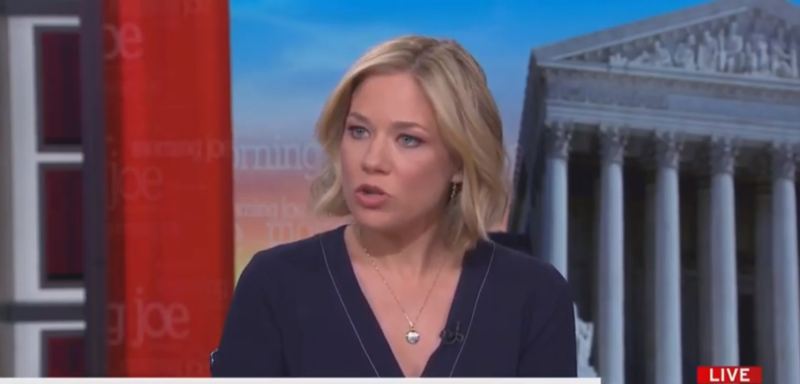 MSNBC contributor and former George W. Bush speechwriter, Elise Jordan, summed up President Donald Trump's actions on Wednesday by wondering how 'broken' he is a human being. Speaking on Morning Joe, Jordan was responding to the President's tweets lashing out at opponents on a day he was visiting shooting victims.
"Some of these Tweets took place, by the way on the way, between the two sites so he visited victims in one place and while in the air on Air Force One he starts tweeting about Joe Biden," host Willie Geist said.
"The President can't help himself. You would think that perhaps if there were a day where he could help himself, yesterday would have been it."
"I just can't imagine having met with victims who survived a traumatic mass shooting, and seeing these victims recovering in a hospital, and then the first thing that you start to do is lash out at the media, lash out at political opposition, and remove yourself from this sanctity of witnessing and grieving this incredible loss," Jordan said.
"It is just unimaginable to me how broken you have to be as a human being, that this is your first response," she said.
"Heading to El Paso, where such a massacre just occurred, and the Hispanic community in particular feels like they have a target on their back, because they did, in that El Paso Walmart, and if you read the manifesto, if you read that first paragraph, it is absolutely chilling, and Donald Trump is completely incapable of doing anything that's not about himself."
"We know that. We should just accept. It but I think this is a moment that we're looking to other leaders to lead, and so good for Joe Biden, in his speech yesterday, good for Beto O'Rourke, good for Corey Booker with his amazing speech."
"I hope that other leaders can fill the gap because we aren't seeing it from Donald Trump and we aren't seeing it from any Republicans who remain incapable of condemning the President's racism and extremism."
Watch the video above, via MSNBC.