Fox News' 'The Five' Leads Cable News in Key Demo on Friday, MSNBC and CNN Struggle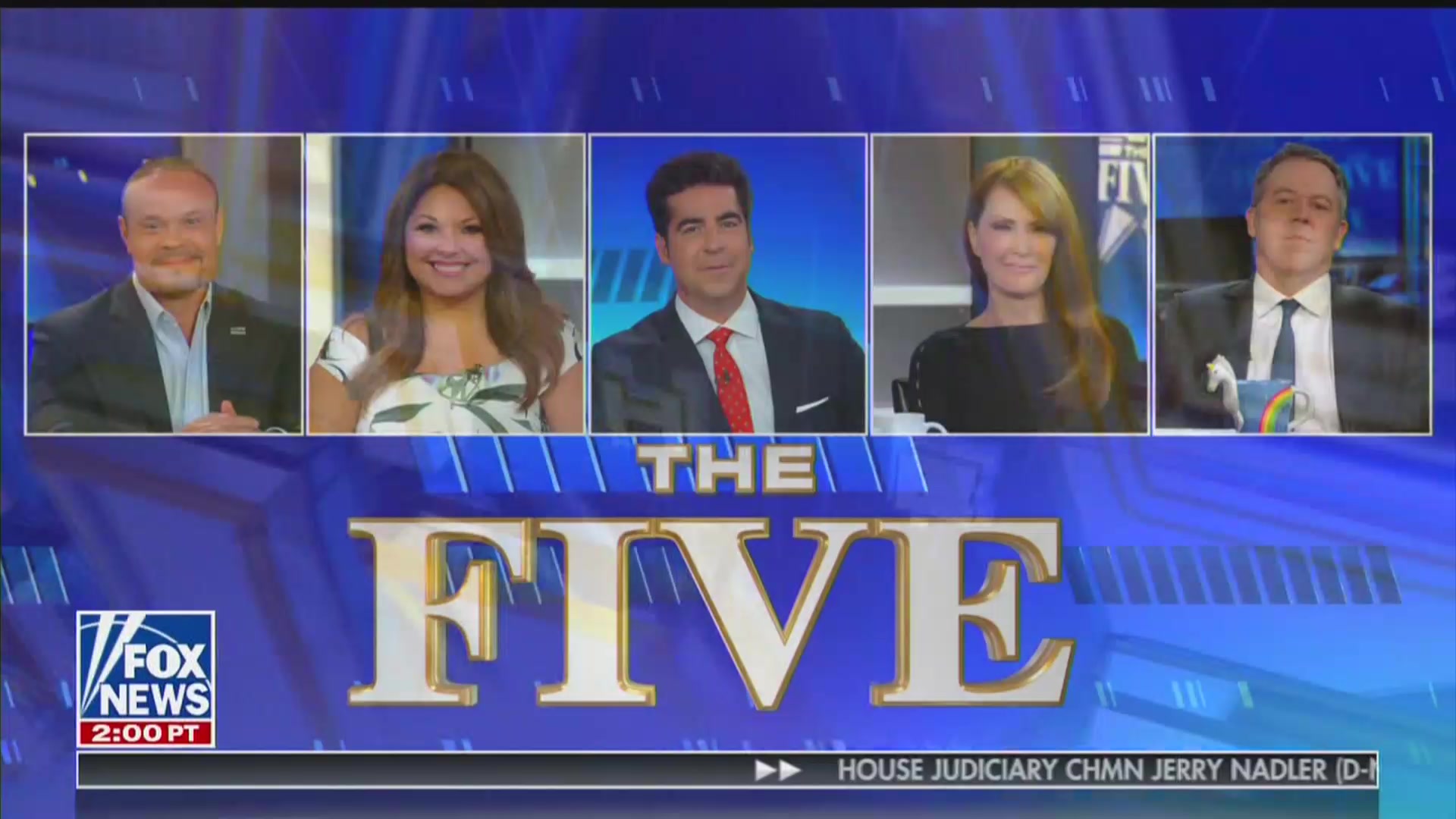 Typically, Fridays during the dog days of summer are tough sledding for cable news networks, as many of the top hosts are on vacation and viewers are otherwise occupied. Having said that, the disparity between Fox News' viewership and CNN/MSNBC was still striking, as Fox's competitors really struggled to attract an audience.
According to Nielsen, Fox News averaged a sturdy 2.704 million total viewers and 430,000 in the key 25-54 demographic during the 8-11 PM primetime hours on Friday. MSNBC finished far behind in second place, drawing 1.451 million viewers overall and 209,000 in the demo. CNN nabbed only 126,000 demo viewers and a total audience of 687,000.
In the daytime 9 AM to 5 PM slot, Fox News pulled in a total viewership of 1.478 million and 249,000 in the demographic. CNN managed a demo audience of 121,000 and 585,000 total viewers. MSNBC totaled 823,000 viewers and 112,000 in the 25-54 category.
Fox News' late-afternoon gabfest The Five led all of cable news in the key demo, drawing 482,000 viewers in the metric while finishing third overall in total viewership (2.755 million). A special edition of Fox's Hannity — guest-hosted by former GOP Rep. Jason Chaffetz — took the top spot in total viewers (3.011 million) while placing second in the demo (474,000).
Fox News' Tucker Carlson Tonight grabbed third place in the demographic (466,000) while finishing a close second overall in total audience (2.998 million). FNC's The Ingraham Angle finished fourth in both the demo (350,000) and total viewers (2.101 million).
Over on MSNBC, the top-rated program of the day was The Rachel Maddow Show, which was guest-hosted by Ari Melber. Without its lead host Rachel Maddow, the program managed only 1.798 million viewers overall and 245,000 in the 25-54 demo. CNN's most-watched show was CNN Tonight, which drew 766,000 total viewers. The Lead with Jake Tapper led the network in the key demo with 140,000