The View's Ana Navarro Confuses John Hickenlooper With Jay Inslee: 'All White People Look Alike Apparently'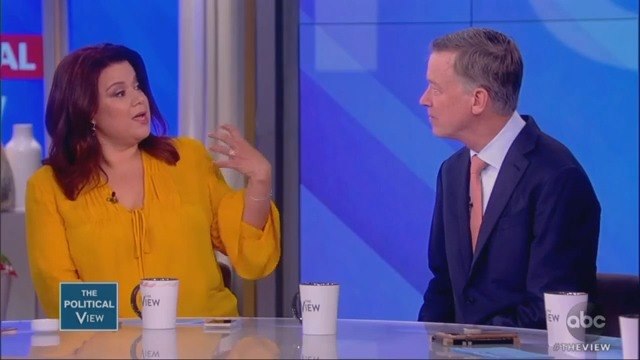 Well, this was embarrassing.
On Friday's edition of The View, Ana Navarro confused everyone for a minute during a conversation with John Hickenlooper about the upcoming Democratic presidential debate.
As Hickenlooper is one of approximately 426 Democrats running for the nomination, Navarro wanted to know how he can make himself stand out from the field. In doing so, she referenced a moment from the first round of debates last month:
"I remember from the first debate Amy Klobuchar slapped you down pretty hard when you said that line, that you were the only one that had done something on — on, you know, abortion rights and she said there is three women on the stage — what are you going to do to distinguish yourself? How do you distinguish yourself in such a field?"
The problem, as Hickenlooper pointed out, is that he was not on a debate stage with Klobuchar last month. Navarro had confused him with Jay Inslee, who was bragging about having signed abortion rights legislation while governor of Washington state. Klobuchar had indeed slapped him down by noting there were three women on the stage at that moment who had also fought hard for abortion rights while serving in office.
The mix-up caused Joy Behar to crack, "All white people look alike, apparently."
Watch the video above, via ABC.