Shep Smith Blasts Trump for His 'Misleading and Xenophobic Eruption' Against Squad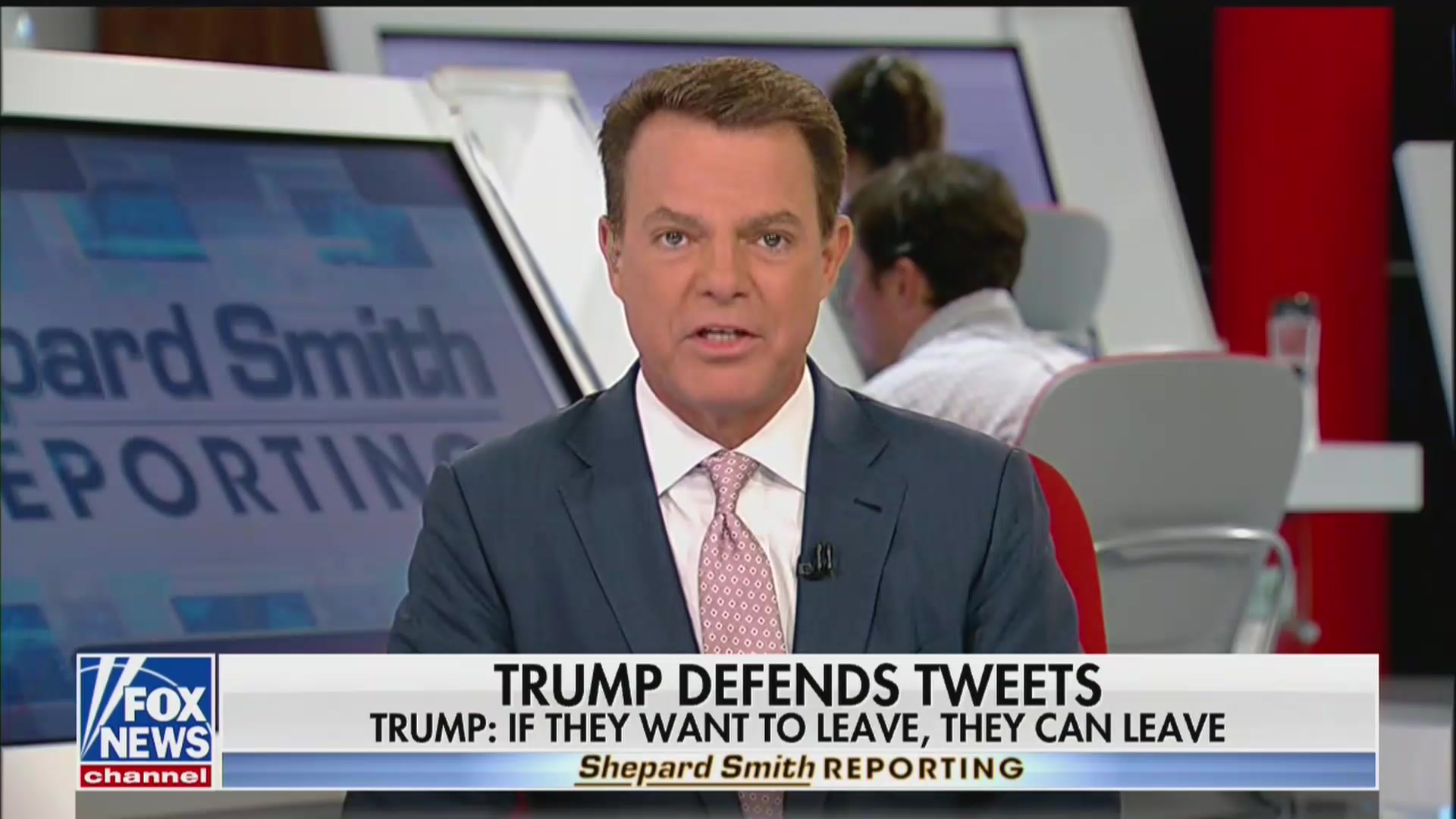 Fox News anchor Shepard Smith led off his Monday broadcast by taking aim at President Trump for doubling down on his calls for a group of minority congresswomen to "go back" to where "they came" from, noting the president was unapologetic about his racist tweets and follow-up remarks.
"Our reporting begins with President Trump's latest misleading and misleading and xenophobic disruption of destruction and division," Smith said at the start of his mid-afternoon news show.
Pointing out that Trump told the so-called Squad — a group of four progressive Democratic lawmakers of color that includes Reps. Alexandria Ocasio-Cortez, Rashida Tlaib, Ilhan Omar and Ayanna Pressley — to leave this country, Smith went on to say that Trump followed up his racist tirade by labeling the congresswomen "haters of America and Jews."
"The president is defending those statements and when asked if he thought the tweets might be racist, his response, not at all," Smith said, referencing Trump's unhinged Monday press conference in which he expressed a "love it or leave it" sentiment.
The Fox News anchor, who tends to be one of the few Trump critics in the landscape of Fox's pro-Trump voices, then pointed out some of the criticism the president has received in the wake of his racist attacks.
Watch the clip above, via Fox News.