Mitt Romney Wimps Out, Can't Bring Himself to Call Trump's Tweets Racist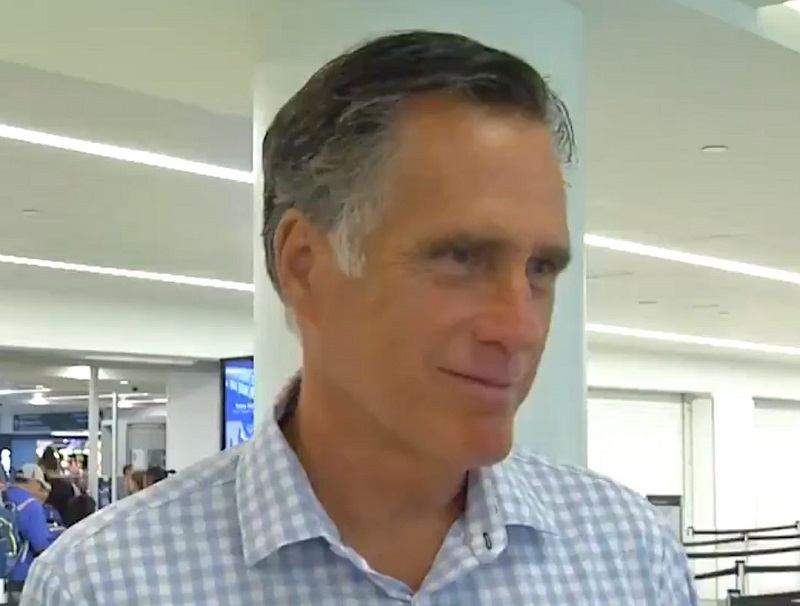 Sen. Mitt Romney (R-UT) has taken a bold stand on President Trump's racist tweets this weekend by first criticizing the four congresswomen the tweets had targeted.
@MittRomney. "At the same time, I recognize that the Pres has a unique and noble calling to unite all Americans regardless of our creeds or race or place of our national origin and I think in that case, the Pres fell far short." Were comments racist? Answer @NBC10Boston 5pm.

— Alison King NBC10 Boston (@AlisonNBCBoston) July 15, 2019
Hm, so much for the guy who announced his arrival in Washington, D.C. this past January with an op-ed declaring that he would "speak out against any [of Trump's] significant statements or actions that are divisive, racist, sexist, anti-immigrant, dishonest or destructive to democratic institutions."
Romney was not alone among Republicans who started off their milquetoast denunciations of Trump's attacks by first denouncing the four congresswomen he was attacking:
While I strongly disagree with the tactics, policies, and rhetoric of the far-left socialist "Squad," the President's tweets were inappropriate, denigrating, and wrong. It is unacceptable to to tell legal U.S. citizens to go back to their home country.

— Rep. Elise Stefanik (@RepStefanik) July 15, 2019
GOP @SenToomey: "President Trump was wrong to suggest that four left-wing congresswomen should go back to where they came from. Three of the four were born in America and the citizenship of all four is as valid as mine."

Full stmt here: pic.twitter.com/Sw8lJGPLZS

— Frank Thorp V (@frankthorp) July 15, 2019
A very Susan Collins statement on Trump's tweets pic.twitter.com/FJ3jyhFpbp

— Sam Stein (@samstein) July 15, 2019
And of course a couple of senators couldn't be bothered to answer at all:
Some real profiles in courage here from Senate Republicans in response to Trump's racist tweets:@SenAlexander: "I was out … I'm not giving a daily commentary on the president's tweets"@SenShelby: "I haven't read [those tweets] but I'll go check it out" pic.twitter.com/hAUnqE7ncN

— Aaron Rupar (@atrupar) July 15, 2019
Let's let Mitt Romney have the final word:
on whether Trump tweet is racist. pic.twitter.com/b0A8E2QChh

— Alison King NBC10 Boston (@AlisonNBCBoston) July 15, 2019
Indeed.
UPDATE: Romney with the late attempt at a save:
The president's comments were destructive, demeaning, and disunifying. The President of the United States has a unique and noble calling to unite the American people – of all different races, colors, and national origins. In that respect, the president failed badly.

— Mitt Romney (@MittRomney) July 15, 2019