Democratic Congresswoman Describes 'Warehousing Of Children For Profit' At The Border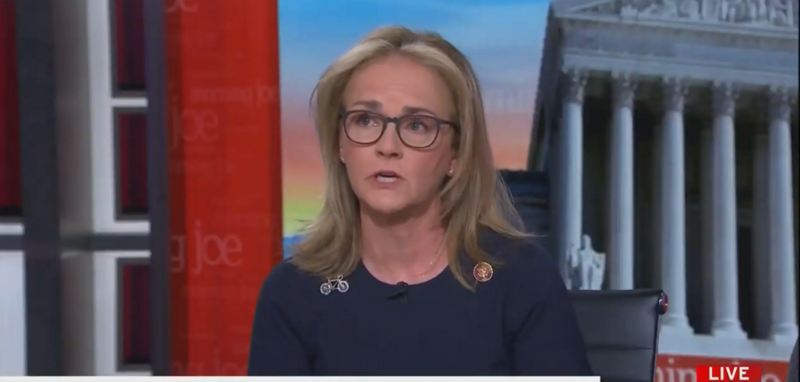 A Democratic member of Congress has described conditions along the southern border as 'inhumanity'. Representative Madeleine Dean of Pennsylvania told MSNBC's Morning Joe about the state of child detention facilities and highlighted the fact that children are being turned over to ICE as soon as they turn 18.
Dean criticized the ICE raids that were due to take place Sunday (though they don't seem to have materialized) and went on to discuss her trip to the border.
"I have to tell you I was also at the border recently. You pair this immigration policy – chaos policy – with the inhumanity that I saw at the border," Dean said.
"Women, 56 days held in the elements and came inside the very day that we were there. Their lips were cracked open with exposure. They were in a cell – and I counted it, ten cinder blocks by 13 cinder blocks. They had one toilet for 15 women. They had no running water and they were told to drink out of the toilet. That water was clean enough."
"This is the inhumanity. And the utter incompetence of this administration and then you pair that with this weekend's fear tactic, we're gonna come raid and take people away, and I'd love to talk to you about what I saw at Homestead. 2,300 children being held for profit at Homestead."
"I went there with John Lewis and many other colleagues and he said we came to bear witness and what we witnessed was warehousing of children for profit. The final thing they showed us, which was stunning to me, they showed us a room which was like an air traffic control room and they were bragging, frankly, about following these travelers very different travelers, little children."
"They showed us one large screen which was tracking the last 14 days of the children's minority – meaning when they were aging out. And it showed the day that we were standing there one child was aging out was turning 18 that day."
"We said what happens to that child? They said, oh, they'll be taken by ICE. We have been in touch with ICE all along. I said, and are they taken out in shackles? They tried to say no. And then they said oh, yeah, they are. We had two aging out the next day. $775 a day per head for profit on these children, and they watch them age out…"
"$775 per head per day and then they watch them go out – go out in shackles," she concluded.
Watch the video above, via MSNBC.