New Epstein Accuser Reveals Brutal Details of Encounter with Billionaire: 'He Forcefully Raped Me'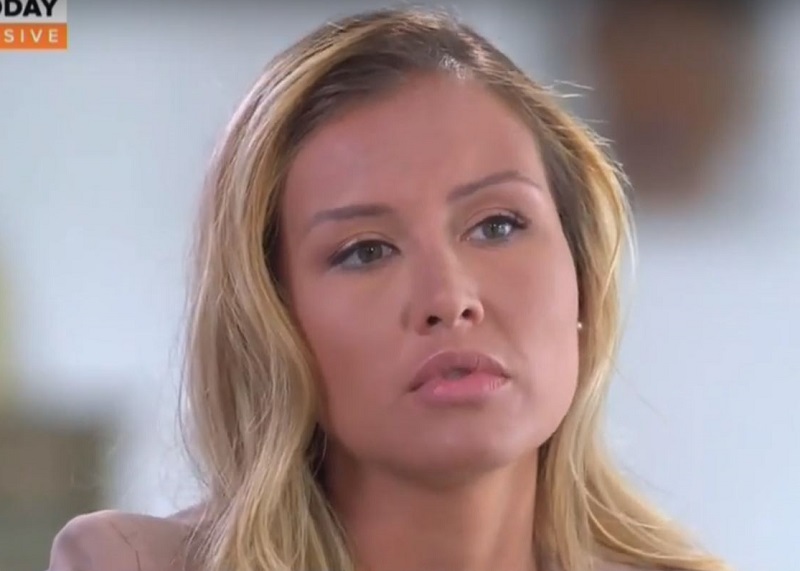 As the public learns more details about the alleged crimes of billionaire Jeffrey Epstein, a new accuser has come forward to detail how the famous financier raped her when she was a teenager.
Jennifer Araoz gave an interview to The Today Show on Wednesday in which she described being approached by a woman who turned out to be one of Epstein's female "recruiters" outside her performing arts high school, where she was a freshman.
The recruiter talked Araoz into going to Epstein's New York townhouse a few blocks away, where she was served wine and talked to Epstein, who tried to charm her. She was invited back multiple times for a few weeks.
Then, on one visit, she was taken to what was described as Epstein's favorite room in the house, which he called the massage room:
"I kind of just followed. I'd have just my underwear on. That's how he liked it. I would just get massages back, then he would potentially, later on, turn over and play with he would also, like, when I would play with his nipples, he used to get turned on by that. Then he would finish himself off, then that would be the end of it. He would still give me the $300, you know."
This went on "once or twice a week" during her freshman year. Then, not long after she turned 15, Epstein took things further:
"Just take your underwear off and get on top. I said I didn't want to. He, you know, very forcefully kind of brought me to the table. I just did what he told me to. I was really scared. I didn't necessarily think he was going to rape me…I was terrified and telling him to stop, please stop."
Araoz never went back to Epstein's after that, nor did she tell anyone what had happened for several years. It was only after Epstein's other alleged crimes came to light years later that she realized other girls had also been allegedly victimized.
Watch the entire interview above, via NBC.