Rush Limbaugh Calls Democrats Worse Than Anyone in Charlottesville on Day Heather Heyer's Killer Is Sentenced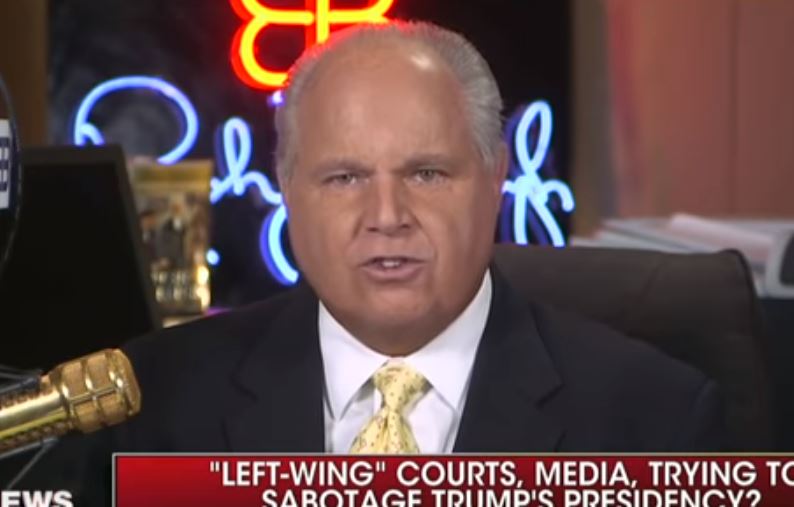 Rush Limbaugh picked quite a day for this.
The right-wing talk-show yakker labeled the Democratic Party "the biggest hate group in the country" during a long rant on his daily radio broadcast on Friday. He called the party "the biggest threat" to a variety of patriotic totems, such as freedom of speech and the Second Amendment. He hollered that Democrats "are a bigger hate group than the KKK which is always been the military, quote-unquote, wing of the Democrat Party anyway."
And especially, this:
"The Democrat Party is not just the country's biggest hate group now, which I have said on previous occasions. Because that's what they are, it is what they have become, they are a self-contained hate group. They have more hate than any extreme right-wing group they claim to be afraid of or opposed to than you could count. They have more hate than any of the hate that was at Charlottesville."
At almost the exact same moment, this was happening in Charlottesville:
The driver who plowed his car into a group of counterprotesters at a white nationalist rally in Charlottesville, Virginia, in 2017, killing one and injuring dozens, was sentenced Friday to life in prison on federal hate crime charges.
That driver, James Fields, had come to Charlottesville to attend the "Unite the Right" rally. He claimed membership in a hate group called Vanguard America, spoke admiringly of Hitler and the Nazis, and was quite the fan of Donald Trump.
At the rally in Charlottesville, Fields deliberately targeted a group of leftists who were protesting the assorted white supremacists and neo-Nazis who had gathered in the city for the rally. He rammed his car into that crowd, killing an activist named Heather Heyer and badly injuring dozens of other people.
In Limbaugh's formulation, however, all 20 Democratic presidential candidates onstage in Miami the previous two nights are worse haters than that.
Listen to Limbaugh's rant above, via Media Matters.