E. Jean Carroll Tells CNN 'I Do Not Know if the President Ejaculated' During Alleged Assault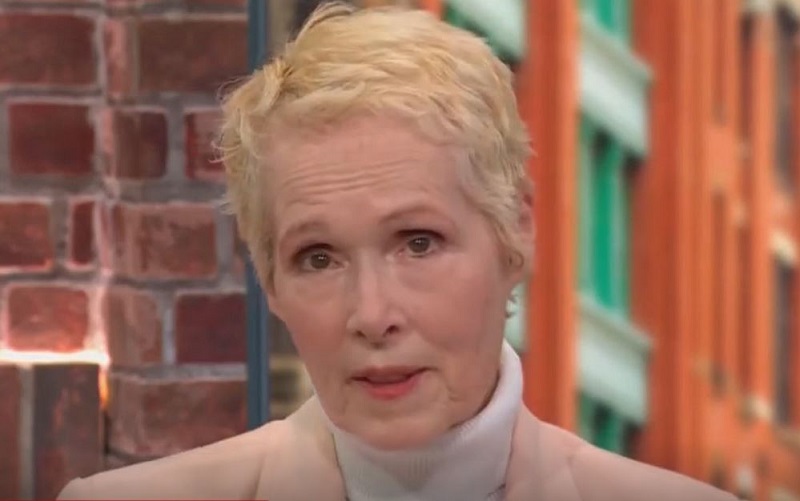 Did Donald Trump leave some, uh, DNA behind when he allegedly assaulted E. Jean Carroll in the mid-1990s?
That was the question Alisyn Camerota put to Carroll during a fascinating interview on Monday's edition of New Day. Camerota brought up the issue of the outfit Carroll was wearing at the time of the attack, which she wore on the cover of New York when the magazine published her story last week.
The photo shoot for which Carroll wore the outfit was the first time she had put it on since the alleged attack, which took place in late 1995 or 1996. In the interview Monday, Camerota asked if she had ever dry-cleaned it. Carroll responded that no, she had just hung it in her closet and never wanted to wear it again.
Camerota said, "My question is, could there be any DNA on it?"
"I have no idea. I do not know if the president ejaculated," Carroll said.
(Yikes. Thanks for that.)
Camerota brought up the question as a prelude to wondering if New York City could bring criminal charges against the president. She noted that New York's mayor, Bill de Blasio, had said he would order the police department to investigate if Carroll wanted to pursue charges. Carroll responded that the statute of limitations has expired. Camerota said that the law has changed since 1995, and there is no longer a five-year limit on bringing such charges. Carroll seemed unconvinced.
Camerota appears to be wrong here. According to CNN's legal analyst Elie Honig, though the law was changed in 2006, the clock did not restart for cases alleged to have occurred before that year.
Watch the interview above, via CNN.