Meghan McCain: 'I Was Scared' to Say That I'm Not Sure E. Jean Carroll's Telling the Truth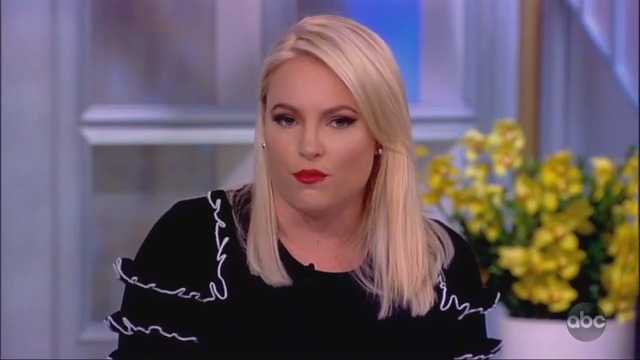 Meghan McCain was a bit defensive during Monday's broadcast of The View, telling her colleagues and the audience that she "was scared" and assumed she'd be "raked over the coals" for throwing doubt towards E. Jean Carroll's allegations that Donald Trump sexually assaulted her.
"I don't know. And it's not — I know this probably makes me unpopular in this space, but I believe that something happened," McCain responded. "And I believe — but she has been accusing a lot of other very prominent famous men of sexual assault, and I believe of rape, and again, it's like I was scared to even come out here and say that, but I would prefer to be honest with the audience and I would like to open up the investigation."
"I 100% came out here assuming I'm going to be raked over the coals, but I would rather be honest with this audience and with all of you than sit here and lie because it's going to make my life easier in the media," she declared.
Read the rest of the piece at The Daily Beast.
Watch the clip above, via ABC.