Jake Tapper Catches Mike Pence in Lie About Immigrants Not Showing Up for Asylum Hearings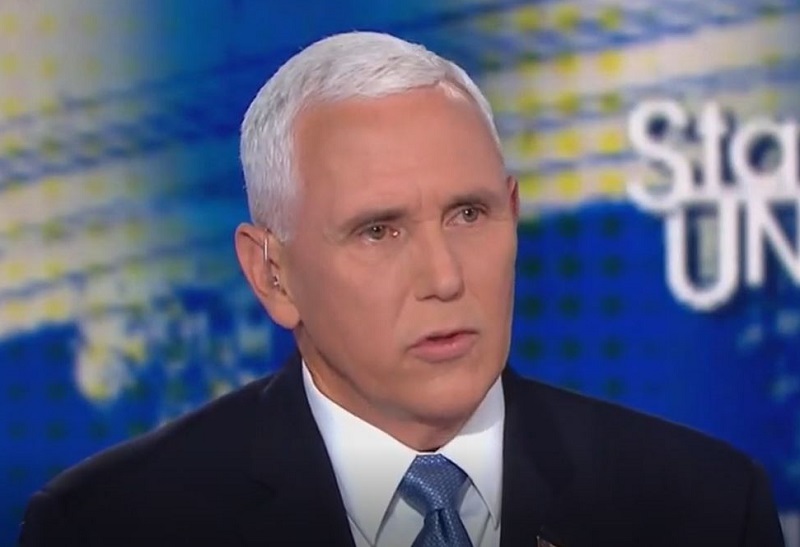 Jake Tapper caught Vice President Mike Pence in a lie about how many asylum seekers in America fail to show up for hearings on their cases.
The moment came during an interview on CNN's State of the Union on Sunday. Tapper mentioned President Trump's postponement of roundups of undocumented immigrants in violation of deportation orders, which had originally been scheduled for Sunday. Trump had agreed to postpone the raids to give Congress time to work on some sort of immigration reform.
Tapper asked Pence, "What exactly does the president want to see in a deal that would prevent these deportations?"
Pence responded with some rambling about people "exploiting well-known loopholes in our laws" that require asylum-seekers who are detained while trying to cross the border to be held for no more than 20 days. After that, they must be released.
The vice president asserted that people are making false claims which they know will be denied. But because of the backlog of cases in front of immigration judges, they know they will be released on their own recognizance and can then just simply never show up for their scheduled hearings.
"Ninety percent of the people never show up for their hearing," Pence said.
Tapper pushed back, a bit: "I don't think that number's accurate about 90 percent not showing up. I think a majority do show up. I mean, they all should show up, It should be a hundred percent should show up."
"Well, it's actually not true," Pence responded. "People with a hearing that is scheduled six months or a year or 18 months later, the overwhelming majority, plus-ninety percent, don't show up."
Tapper moved on then, but it is important to note that Pence is galactically wrong. His point has been repeatedly debunked in the past. According to Department of Justice data, between 60 to 75 percent of asylum seekers do show up for their hearings.
Additionally, there are monitoring programs that have been shown to increase the rate of asylees who come to their hearings and are cheaper and more humane than detaining people in the archipelago of unsafe facilities, as the Trump administration is doing now. Pity that Tapper didn't ask Pence why the administration will not take more advantage of those.
Watch the clip above, via CNN.