Hannity: It's 'Despicable Behavior' to Call for Political Opponents to be 'Locked Up'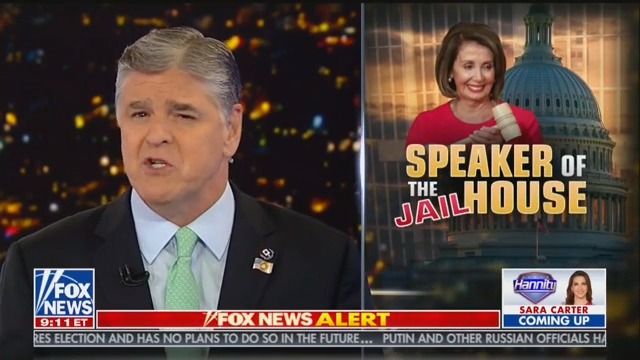 Reacting to reports that House Speaker Nancy Pelosi said she doesn't want to see President Trump impeached because she would rather "see him in prison," Fox News host Sean Hannity lashed out at the Democratic leader Thursday night.
"Speaker Nancy Pelosi telling senior Democrats she would like to see Trump behind bars," Hannity exclaimed. "Based on no actual crimes, she wants a political opponent locked up in prison. Umm, that happens in banana republics. Beyond despicable behavior."
Read the rest of the piece at The Daily Beast.
Watch the clip above, via Fox News.