Trump Tells Laura Ingraham He's 'Holding' Up D-Day Ceremony Because of Her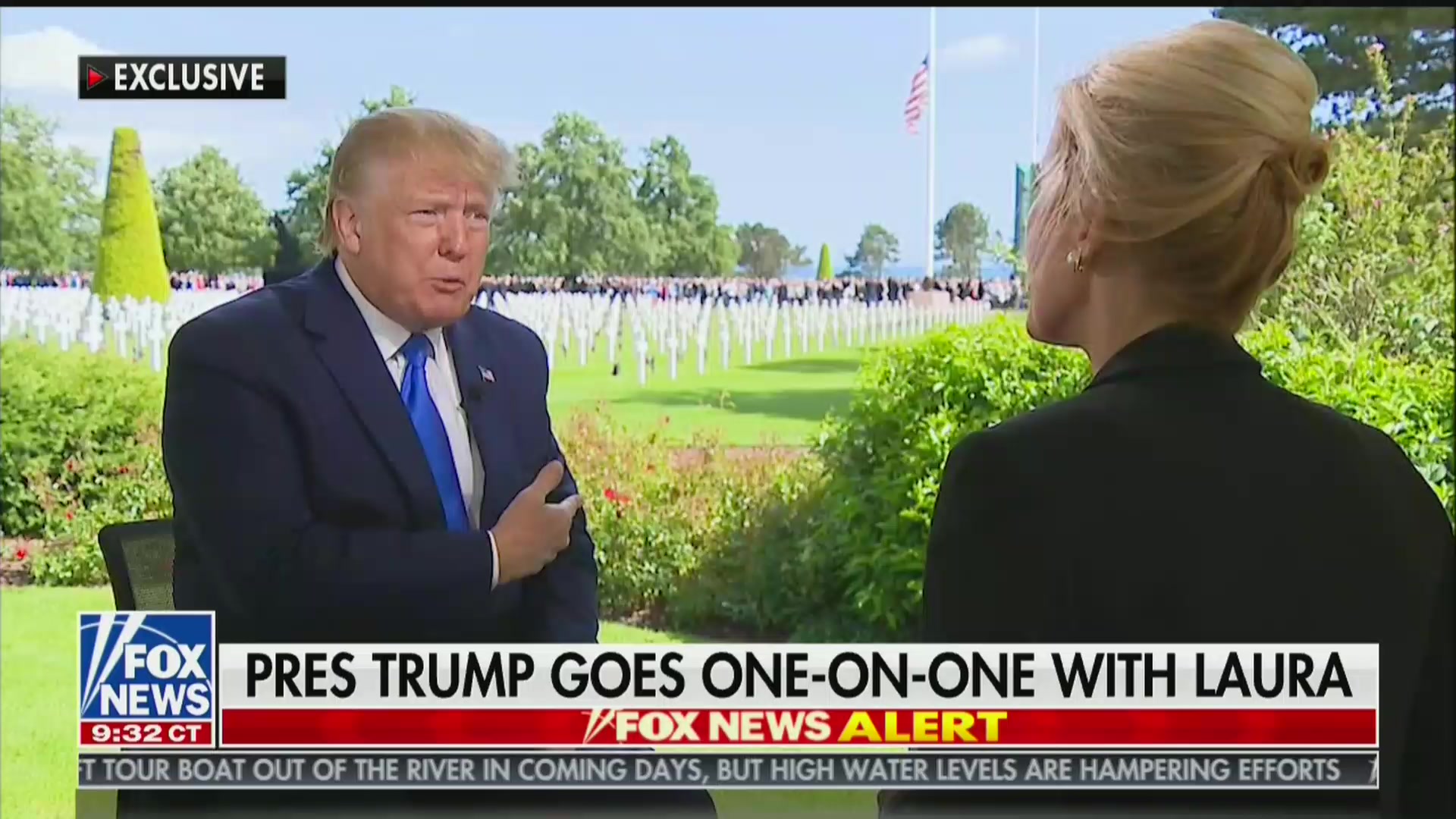 Thursday's ceremony in France commemorating the 75th anniversary of D-Day began a little late. Initially, it was blamed on President Trump giving an interview to Fox News host Laura Ingraham after the scheduled start time of the ceremony. Later, it was revealed that French President Emmanuel Macron arrived 30 minutes late, after Trump's interview wrapped.
Trump, however, appeared to believe during his friendly chat with Ingraham that he was the primary cause of the delay.
"Listen to those incredible people back there," Trump said, motioning towards the ceremony stage. "These people are so amazing, and what they don't realize is that, I'm holding them up because of this interview. But that's because it's you."
Read the rest of the piece at The Daily Beast.
Watch the clip above, via Fox News.