Ex-Ted Cruz Aide Tears Into Laura Ingraham, Fox News Over Trump D-Day Interview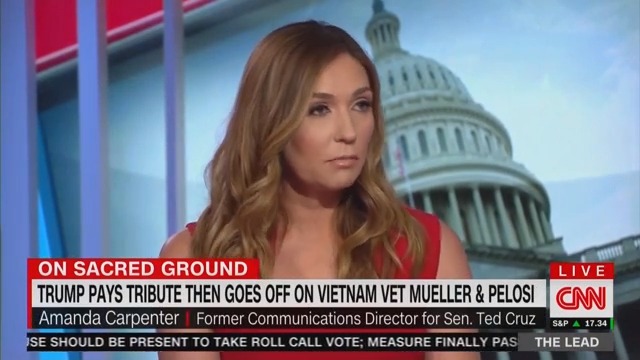 CNN political commentator Amanda Carpenter didn't mince words on Thursday as she torched Fox News and Trump-boosting host Laura Ingraham for their interview with President Trump at the D-Day cemetery in Normandy.
"You look at the shot and what I see, just as an American, is a draft-dodging president who is sitting down with a woman who regularly defends anti-Semites–like Paul Nehlen–espouses white supremacist talking points while using the graves of World War soldiers who saved the world from Nazis as a prop," Carpenter declared matter-of-factly. "That's what it is!"
Read the rest of the piece at The Daily Beast.
Watch the clip above, via CNN.