Mueller Office Denies Michael Wolff's Claim That It Wrote 'Draft Indictment' Against Trump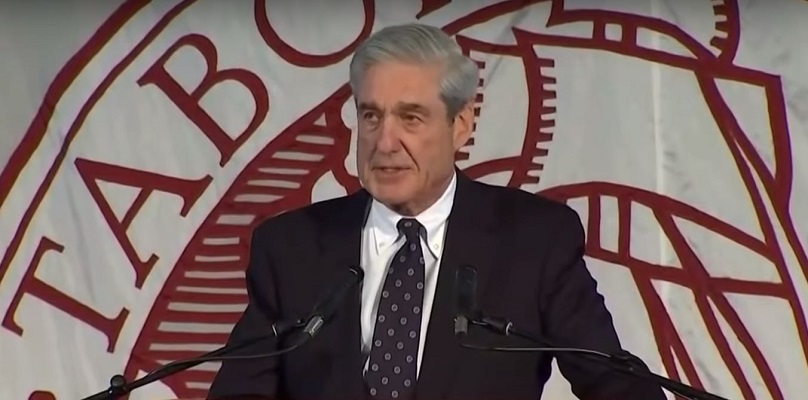 A spokesman for special counsel Robert Mueller has flat-out denied a claim in Michael Wolff's new book that Mueller's office wrote a criminal indictment against President Trump but ultimately decided not to file charges against him.
The Guardian got its hands on an advance copy of Siege: Trump Under Fire, Wolff's sequel to last year's Fire and Fury. In this new book, Wolff claims to have seen internal documents outlining a three-count charge against Trump. Wolff alleges the indictment sat on Mueller's desk for a year before he ultimately decided to not charge the president with anything.
Mueller's spokesman Peter Carr told The Guardian, "The documents that you've described do not exist."
But The Guardian reporters claim to have seen the documents. And they are very specific. The documents describe charging Trump with one count each under Title 18, sections 1505, 1512 and 1513 of the United States code. The counts would have charged the president with obstruction of justice, witness tampering and retaliating against witnesses.
The special counsel's office has rarely issued such a clear denial of a report on the investigation. The only other high-profile denial was this past January, when BuzzFeed reported that former Trump fixer Michael Cohen had testified the president instructed him to lie to Congress. The outlet issued a correction three months later, when the released Mueller report revealed that prosecutors in the special counsel's office did not view Trump's statement to Cohen as "directing" him to lie.
The documents that both Wolff and The Guardian claim to have seen would seem to be much more specific, and Carr's denial of their existence would not seem to leave any wriggle room to walk back later.
On the other hand, Wolff has been harshly criticized in the past for factual inaccuracies, particularly after the release of Fire and Fury in early 2018.
Siege: Trump Under Fire will be released on June 4.