The View's Whoopi Goldberg, Joy Behar Bleeped Out While Blasting Trump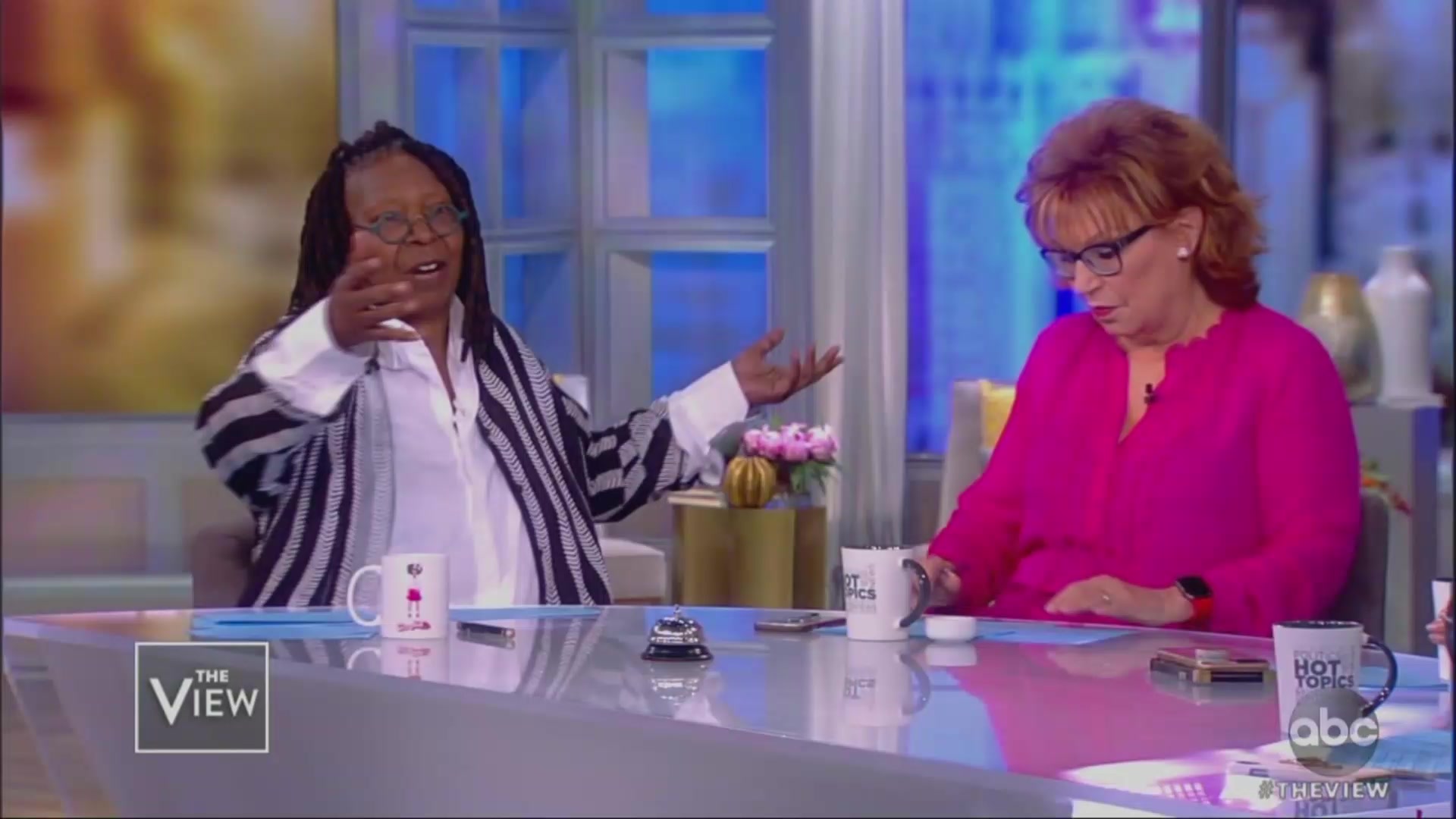 Concluding a spirited opening segment on Tuesday that featured all of the hosts taking issue with President Trump agreeing with North Korean dictator Kim Jong Un's insults of former Vice President Joe Biden, The View's Whoopi Goldberg found herself censored multiple times as she railed against the president.
What she said, however, was incomprehensible to the TV viewing audience, as someone in the producer's booth hit the dump button over and over.
While the other hosts smiled and laughed, Goldberg could be seen (but not heard) waving her hands while eventually throwing the show to commercial break.
Read the rest of the piece at The Daily Beast.
Watch the clip above, via ABC.