Lindsey Graham Calls Himself a 'Hero' for Supporting Robert Mueller's Appointment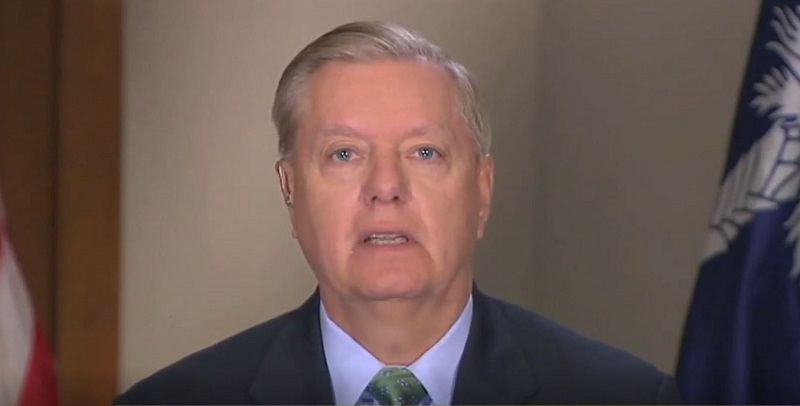 Lindsey Graham is a hero. Just ask him, he will tell you.
At least that was Graham's take on Fox News Sunday while trying to justify President Trump's decision to give Attorney General Bill Barr the authority to declassify intelligence used in the Russia investigation and by special counsel Robert Mueller to write his report.
Many people have concerns about granting Barr this authority. Democrats, having seen how he spun the Mueller report favorably for Trump before anyone outside the Justice Department had read it, are concerned he will cherry-pick information that in isolation supports the president's belief that there is a "deep state" plotting against him. Intelligence officials are concerned he will reveal important information on sources and methods that will help the nation's enemies.
Does Lindsey Graham, who fashions himself as some sort of warrior protecting America, see it that way? No.
Graham told Wallace he wants all the material in the FISA warrants the FBI submitted at the beginning of its counterintelligence investigation declassified to see how the whole mess got started, national security concerns be damned. And he thinks he has earned the credibility to say this because he supported Robert Mueller's appointment in the first place.
Or as he put it: "I was the hero when I said let's support Mueller. I wish some Democrat would come forward to find out if the court was defrauded by the FBI."
He supported Mueller doing his job and two years later is ignoring the special counsel explicitly not exonerating Trump or his campaign of conspiring with Russia in favor of perpetuating this conspiracy theory of a bunch of "deep state" operatives within the U.S. government making up the whole thing in an attempt to take down Trump. Heroic!
Graham added that now Mueller's report is in, and the result is "no collusion, Mueller didn't do anything on obstruction."
That's interesting. He is not saying Mueller found no obstruction, he's saying Mueller did not act on what he found. Which is entirely consistent with the Mueller report's declaration that the special counsel suspected the president had obstructed justice but could not find enough evidence to support a criminal charge.
Graham's statement is at the very least a far cry from the president's oft-repeated declaration of "NO OBSTRUCTION!"
Watch the clip up top, via Fox News.