Mayor Pete Doubles Down: 'No Question' That Trump Faked Disability to Avoid Vietnam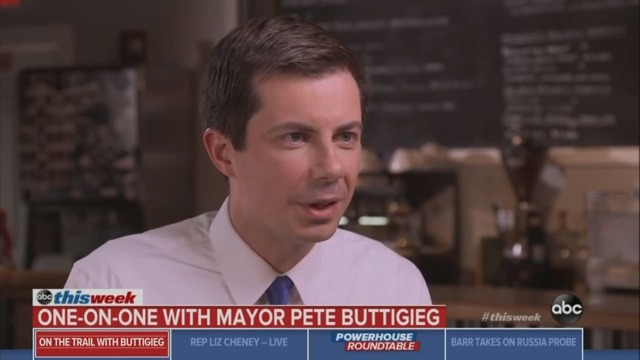 It appears that Mayor Pete has found a line of attack against President Trump that he's going to keep hammering on.
Days after saying that the president used his privileged status in the 1960s to avoid the Vietnam War by faking a disability, Democratic presidential candidate Pete Buttigieg doubled down on that allegation during an interview with ABC News' Martha Raddatz.
"The president and First Lady on Thursday went to Arlington cemetery at about the same time you were saying that the president faked his disability to get out of serving in Vietnam," Raddatz asked the South Bend mayor on This Week. "Pretty positive about that?"
"Yes," he confidently responded. "There is no question, I think, to any reasonable observer that the president found a way to falsify a disabled status, taking advantage of his privileged status in order to avoid serving."
Buttigieg added: "You have somebody who thinks it's all right to let somebody go in his place into a deadly war and is willing to pretend to be disabled in order to do it. That is an assault on the honor of this country."
Trump was able to avoid service during the Vietnam War by receiving four student draft deferments before receiving a medical one for bone spurs, a diagnosis that has raised eyebrows for years. Last year, the New York Times reported that a podiatrist may have diagnosed Trump with the condition as a favor to Trump's father, who was his landlord at the time.
Watch the clip above, via ABC News.