Elizabeth Warren Turns Down Town Hall Offer From 'Hate-For-Profit' Fox News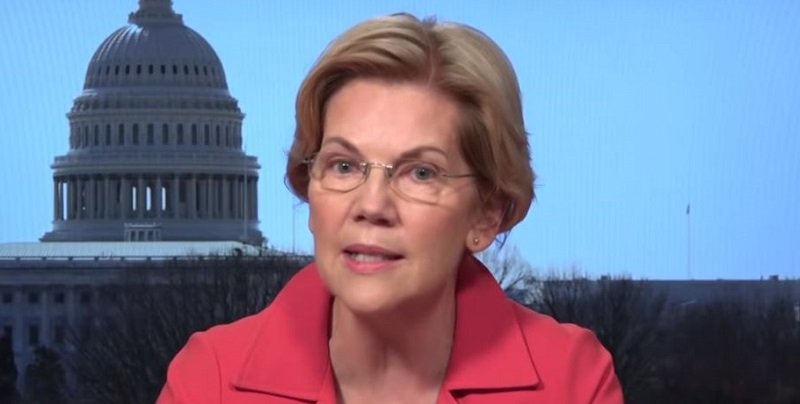 While a number of candidates in the crowded 2020 Democratic field have agreed to hold town hall events on Fox News, Massachusetts Sen. Elizabeth Warren announced on Tuesday that she has declined the conservative-leaning network's offer, calling it a "hate-for-profit racket."
"I love town halls," Warren said Tuesday morning. "I've done more than 70 since January, and I'm glad to have a television audience be a part of them. Fox News has invited me to do a town hall, but I'm turning them down—here's why…"
She continued: "Fox News is a hate-for-profit racket that gives a megaphone to racists and conspiracists—it's designed to turn us against each other, risking life and death consequences, to provide cover for the corruption that's rotting our government and hollowing out our middle class."
Adding that "hate-for-profit only works if there's a profit," the progressive lawmaker claimed that the network mixes bigotry, lies and racism with "enough legit journalism to make the claim to advertisers that it's a reputable news outlet."
Warren went on to highlight the advertiser boycotts that the network's opinion shows like Tucker Carlson Tonight and The Ingraham Angle are struggling with, noting that Democratic town halls are being used by the network as a way to tell sponsors that "it's safe to buy ads on Fox."
"Here's one place we can fight back: I won't ask millions of Democratic primary voters to tune into an outlet that profits from racism and hate in order to see our candidates—especially when Fox will make even more money adding our valuable audience to their ratings numbers," the Massachusetts senator said.
She concluded by saying Fox News is welcome to attend any of her events like any other media outlet, but that it would be a "hard pass" for her to add "money to the hate-for-profit machine."
The Democratic National Committee banned Fox News from hosting any of the party's primary presidential debates this election cycle following a New Yorker article that revealed the deep ties the network has with the Trump administration.
Despite the DNC declaration, however, Vermont Sen. Bernie Sanders held a town hall event on the network last month, drawing over 2.5 million viewers. Following the highly-rated forum, several Democratic contenders booked town halls with the network, with Minnesota Sen. Amy Klobuchar appearing on the network last week and South Bend Mayor Pete Buttigieg scheduled to do an event next week.