MSNBC's Donny Deutsch: The Socialism Word Will Get Trump Re-Elected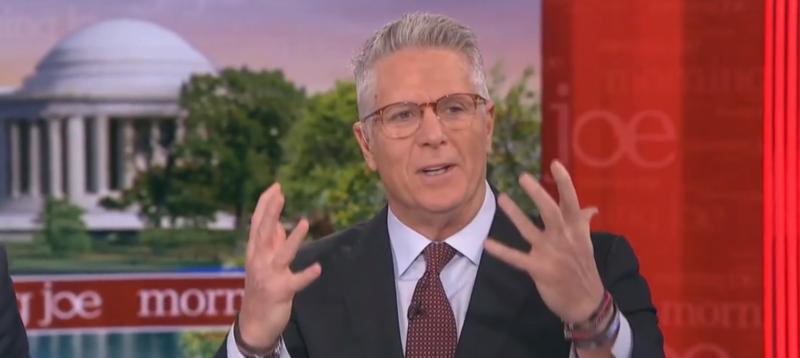 Morning Joe discussed Democrats' presidential chances Friday morning and issued a warning about the dangers of pushing socialism. Host Joe Scarborough and guest Donny Deutsch both agreed that socialism is not a winning strategy for the Democrats.
During a segment about the large Democratic field and how former Vice President Joe Biden is leading it, Scarborough and Deutsch warned other candidates not to attack Biden too strongly in case that dented their chances of winning back the White House. They used a soap analogy that quickly became labored.
"This is a soap that — something you're so concerned about, that this so has the ability to do something that the or soaps haven't," Deutsch said. "So the more your new so takes a shot at that soap, where I want this to happen so badly, don't knock this other soap."
"Biden sits in a place, it's not about Biden. There is such an emotional need to take Trump out of office that it so supersedes everything else. The other thing as far as the money for Biden, the Democratic money's biggest fear is a Bernie Sanders."
"Can I say this, too, Donny, when you're sitting within employment below 4%, wages are starting to go up, the economy is stronger that it's been in a very long time, the arguments for socialism, not as strong as they were in 2008 for a lot of Democrats," Scarborough said.
Deutsch explained how the economy wasn't working well for everyone and that Democrats should highlight that, but then agreed with Scarborough.
"But to your point, the socialism word will get Trump re-elected. Period," Deutsch said.
Watch the video above, via MSNBC.