Fox News Contributor: Venezuelan Military Vehicles Running Over Protesters Is 'Result of Socialism'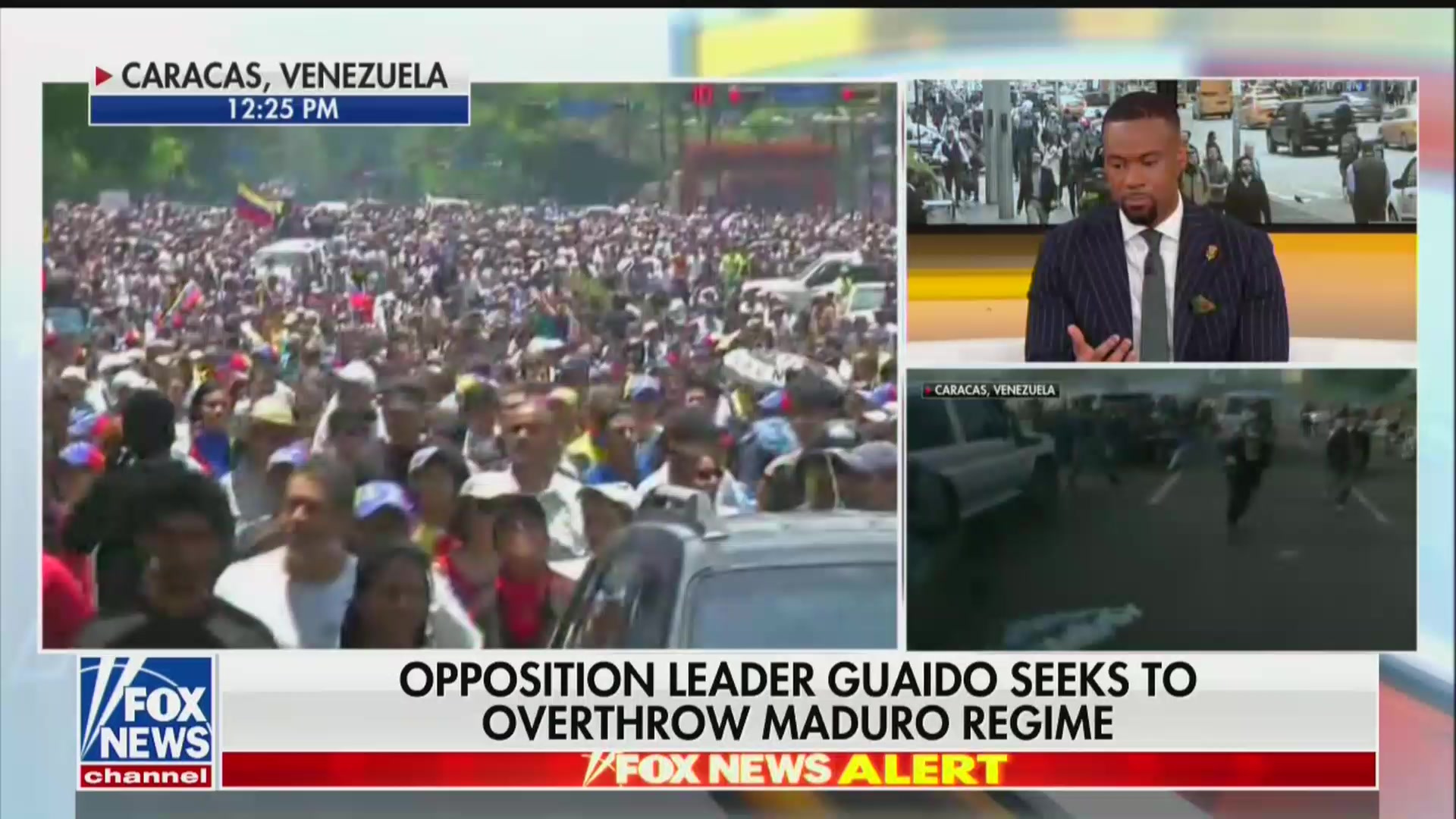 With Fox News repeatedly fearmongering about socialism ahead of the 2020 presidential election by repeatedly comparing the Democratic Party to Venezuela, it was a given that Tuesday's announcement by Venezuelan opposition leader Juan Guaido to begin "the final phase of Operation Freedom" to topple the socialist Maduro regime would be framed by Fox pundits as "socialism is BAD."
Reacting to gruesomely disturbing video of Venezuelan military vehicles plowing into crowds of opposition protesters after Guaido urged Venezuelans to take to the streets to help overthrow the Maduro government, Fox News contributor Lawrence Jones directly blamed it on socialism.
"This is the result of socialism," he declared on Fox News panel show Outnumbered "Every American should be warned as they see this display before their eyes."
Host Harris Faulkner interrupted Jones for a moment as video they were currently rolling included gunshots, asking if they were watching a live feed before confirming that it was taped.
The Fox contributor and Campus Reform editor-in-chief went on to talk about what America's role needs to be in the uprising before saying that this is a "tragic situation" and that the "people have to fight for themselves right now."
Watch the clip above, via Fox News.