Pete Buttigieg Accuser: Jacob Wohl Tricked Me Into Taking Part in 'Despicable' Smear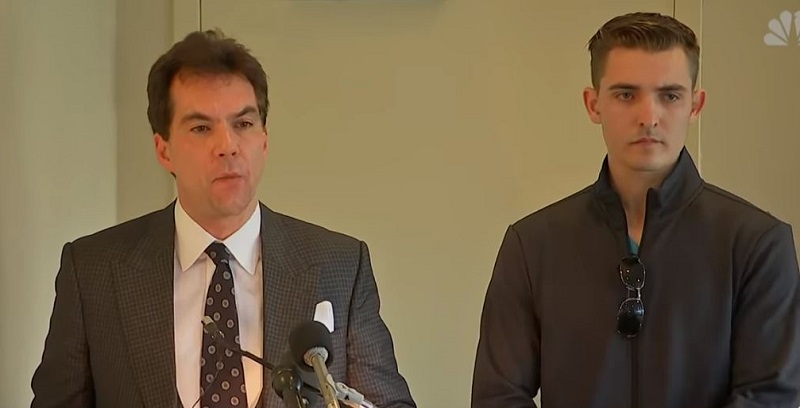 Conservative troll Jacob Wohl's latest plan to smear a prominent public figure has, predictably, blown up in his face.
Wohl and partner Jack Burkman, perhaps the most incompetent ratfuckers in American politics since Jim McAllister tossed two ballots for Tracy Flick into a trashcan where a janitor could find them, were revealed on Monday to have spent several weeks trying to find a Republican man who would claim to have been sexually assaulted by Democratic presidential candidate Pete Buttigieg.
The plot unraveled on Monday, after a post appeared on Medium under the name of one Hunter Kelly, who claimed to have been a victim of Buttigieg's. Hours later, Kelly apparently retracted his claim.
Now Kelly has posted a statement on Facebook filling out the story. He claims Wohl and Burkman lured him to Washington, D.C. under the false pretense of helping to push back Buttigieg's momentum by talking about his poor record on race relations as the mayor of South Bend, Indiana.
Instead, Wohl and Burkman set up Medium and Twitter accounts under Kelly's name and posted the article alleging sexual assault by Buttigieg. All of this was done without Kelly's permission, apparently while he was asleep.
In his statement, Kelly said reading the story written in his name "made [him] sick to his stomach," and that he told Wohl that he and his family thought he should not be involved. He alleges that Wohl and Burkman both said his family "would get over it" and tried to get him onboard with visions of the money and fame they claimed he would make off the allegations.
In the end, Kelly got away from Burkman's house and went public in denying the charges Wohl and Burkman had made in his name, going so far as to call the whole scheme "despicable."
This is not the first time a Wohl scheme has fallen apart due to his remarkable incompetence. His sloppy effort to smear Robert Mueller with fake sexual assault claims fell apart when some of the entities he set up to try and spread the claims were easily traced back to him. He also was busted in February using a fake Twitter account he had made to send death threats to himself and then report them to the Minneapolis Police Department.
It is unclear if Wohl will face any consequences for this latest attempt at being a cut-rate Roger Stone. Other than the blow to his reputation, which was already so bad that it being in the toilet would be an improvement.