'Fox & Friends' Guest Denies Carbon Dioxide Causes Pollution Because Humans Exhale It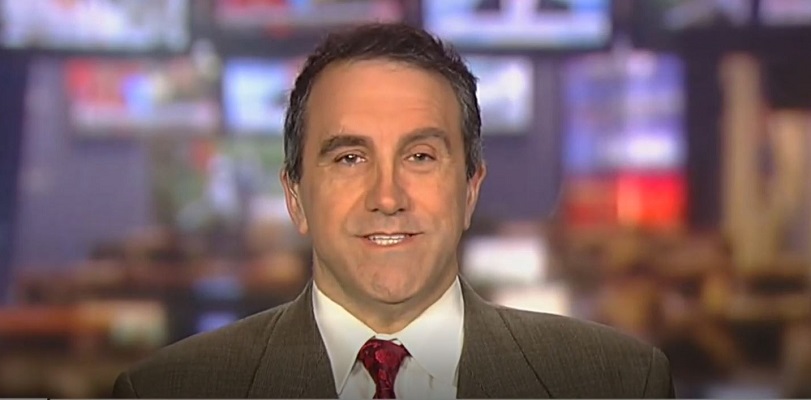 The years-long quest of Fox & Friends to misinform its audience about climate change continued on Tuesday morning with a guest who claimed that carbon dioxide is not a pollutant because humans exhale it.
Marc Morano, a one-time Rush Limbaugh employee who now runs the climate-change-denialist website ClimateDepot.com, was asked by Jedediah Bila for his take on a new climate plan announced this week by Democratic presidential candidate Beto O'Rourke. The plan includes a call, in Bila's words, "to start cutting pollution, whatever that means." (Presumably it means reducing the release of pollutants that damage the planet. Glad to have helped.)
Morano responded: "No. First of all, pollution, carbon dioxide, humans — we inhale oxygen, we exhale carbon dioxide, so he's calling CO2 pollution, which it's not."
Sigh. This is an old climate change denier talking point that has unfortunately been endorsed by people as powerful as Supreme Court Justice Samuel Alito. Humans don't exhale carbon dioxide in large enough amounts for it to be considered a pollutant. But humans have pumped huge amounts of carbon dioxide into the atmosphere through the burning of fossil fuels for transporation and energy needs over the last 150 years or so. And those huge amounts of carbon dioxide have helped increase the planet's temperature, among other dangerous consequences.
That is why carbon dioxide is considered a pollutant, and that is why any plan to cut pollution centers on reducing activities responsible for releasing the vast majority of it into the atmosphere. None of those activities is the act of breathing.
This is par for the course for Morano, who is something of a go-to for Fox & Friends when it needs a climate change denier to spout nonsense talking points that get science completely wrong.
Watch the clip up top, via Fox News.
h/t Media Matters.