Anderson Cooper Tears Into Trump for Doubling Down on His Charlottesville Remarks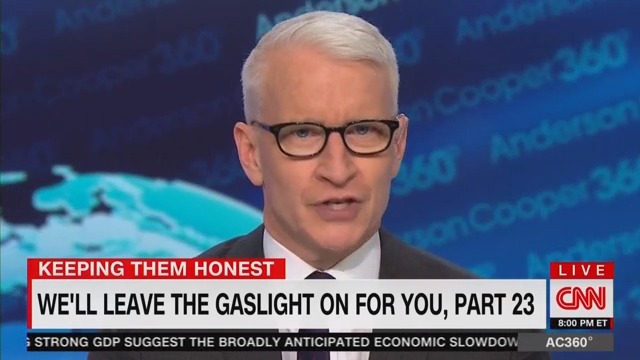 CNN anchor Anderson Cooper opened his broadcast Friday night by accusing President Trump of gaslighting the public on Charlottesville after the president doubled-down on his defense of white supremacists by claiming that some of those who attended the Unite the Rally two summers ago were just protesting the taking down of a monument.
"How many fine people arrived with combat boots and clubs and picked up torches and chanted Nazi slogans?" Cooper asked. "That's the question. And anti-Semitic ones as well? How many fine people who you know would do that?"
Read the rest of the piece at The Daily Beast.
Watch the clip above, via CNN.