Twitter CEO Called Ilhan Omar, Stood By Decision to Leave Trump Tweet Up That Sparked Death Threats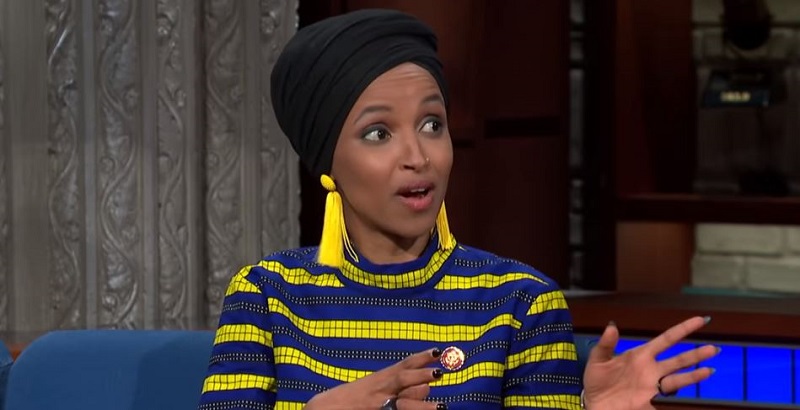 On the same day he traveled to the White House to visit with President Trump at the president's invitation, Twitter CEO Jack Dorsey called Rep. Ilhan Omar (D-MN) and told her he stood by the company's decision to leave the president's inflammatory tweet up that targeted the Muslim congresswoman over out-of-context remarks she made about 9/11 that resulted in an increase of death threats towards Omar.
According to the Washington Post, the Minnesota lawmaker "pressed Dorsey to explain why Twitter didn't remove Trump's tweet outright." The Twitter chief reportedly replied that Trump's tweet didn't violate the platform's rules.
Dorsey also told Omar that the video that the president shared, which featured Omar's comments interspersed with images of the 9/11 terror attacks, had been viewed far and wide on other platforms, seemingly absolving himself of responsibility for allowing the video to remain on Twitter. Earlier this month, Omar revealed that she had seen a flood of death threats as a result of the tweet, with "many directly referencing or replying to the president's video."
Per the Post report, Dorsey did tell Omar that Twitter "needed to do a better job generally in removing hate and harassment from the site." Vice, meanwhile, reported on Thursday that Twitter is not treating white supremacy on the same level of ISIS because "it would mean banning some Republican politicians."
"During their conversation, [Dorsey] emphasized that death threats, incitement to violence, and hateful conduct are not allowed on Twitter," Twitter said in a statement confirming the call took place. "We've significantly invested in technology to proactively surface this type of content and will continue to focus on reducing the burden on the individual being targeted. Our team has also consistently been in touch with Rep. Omar's office."
On Tuesday, the same day as the Omar call, Dorsey met with Trump in the Oval Office and spent a significant amount of time listening to the president complain about his follower count.