CNN's Jeffrey Toobin Laughs at Barr's Assertion That Trump Did Not Obstruct Justice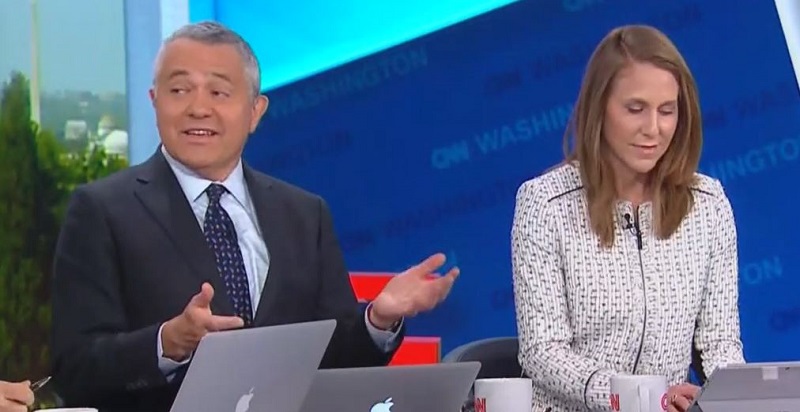 You know it has gotten to be a long day on the CNN set when Jeffrey Toobin nearly dissolves into laughter.
That moment for Toobin came during a discussion of many of the president's actions in trying to interfere with the special counsel's investigation, which are laid out in excrutiating detail in the Mueller report. After all the denials by President Trump and his defenders, including Attorney General William Barr, that there was no obstruction of justice, the commentator and lawyer couldn't take any more.
Prompted by Wolf Blitzer as to why he started chuckling, Toobin responded while apparently still fighting off laughter, "If this isn't obstruction of justice, I'd like to see what is obstruction of justice."
He went on, "I mean, the scale and the number of episodes in the way that the president tried to stop this investigation is just extraordinary."
"He's sitting there looking at an investigation where he says 'This is the end of my presidency.' So he spends the next year trying to interfere with that investigation so his presidency doesn't end!"
"That's as clear an indication of motive as I can determine," he concluded.
Yep, hilarious.
Watch the video up top, via CNN.