Hannity Turns to Felon Who Used 9/11 Apartment for Extramarital Affair to Fearmonger on Omar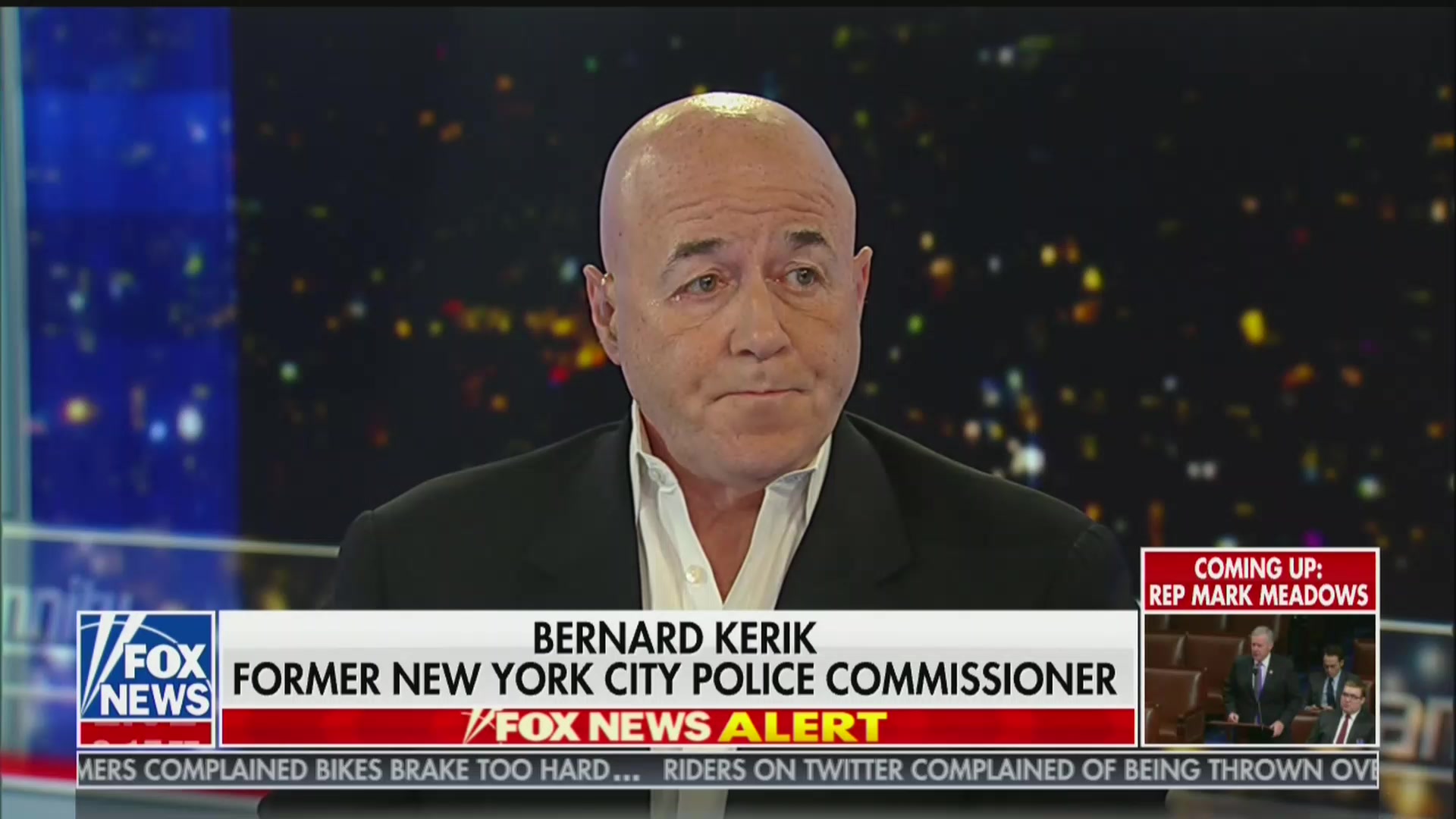 Continuing Fox News' days-long coverage of a manufactured controversy over Rep. Ilhan Omar's (D-MN) month-old comments that purportedly diminished the 9/11 terror attacks, Fox News host Sean Hannity welcomed on former New York City police commissioner Bernie Kerik Monday night, who went on to claim that the Muslim congresswoman is "infatuated" with Islamic terrorist organizations.
Kerik, who headed up the NYPD during 9/11, told Hannity that he lost numerous police officers and first responders during the attack before taking aim at Omar for speaking at a CAIR event and noting that Muslim-Americans were treated as second-class citizens because "some people did something," remarks that have resulted in over-the-top outrage from right-wing media and conservative politicians.
During the discussion, Hannity brought up an unearthed clip of Omar joking about the very serious tone a professor of hers used while mentioning the terror group al Qaeda. Kerik knew just where to go with that clip.
"She is infatuated with al-Qaeda, with Hamas, Hezbollah," Kerik exclaimed, listing off groups designated as terror organizations by the United States.
He added: "She was at CAIR at a fundraiser, she was the keynote speaker at a fundraiser for CAIR, which according to the United Arab Emirates, an Arab nation, they are a terrorist organization."
It should be noted that CAIR is NOT designated as a terror organization by the United States. He also did not provide any actual evidence that Omar is "infatuated" with Islamic terror groups. He went on to demand that Omar be removed from Congress.
Kerik is an interesting figure to turn to for commentary and analysis, considering that he was convicted of tax fraud and lying to federal officials and spent four years in prison. Kerik is also the same man who co-opted an apartment that was supposed to be used by Ground Zero rescuers and first responders in order to have an extramarital affair.
Watch the clip above, via Fox News.