Meghan McCain Accuses 'View' Co-Host of Spreading 'Straight Propaganda' for Defending Assange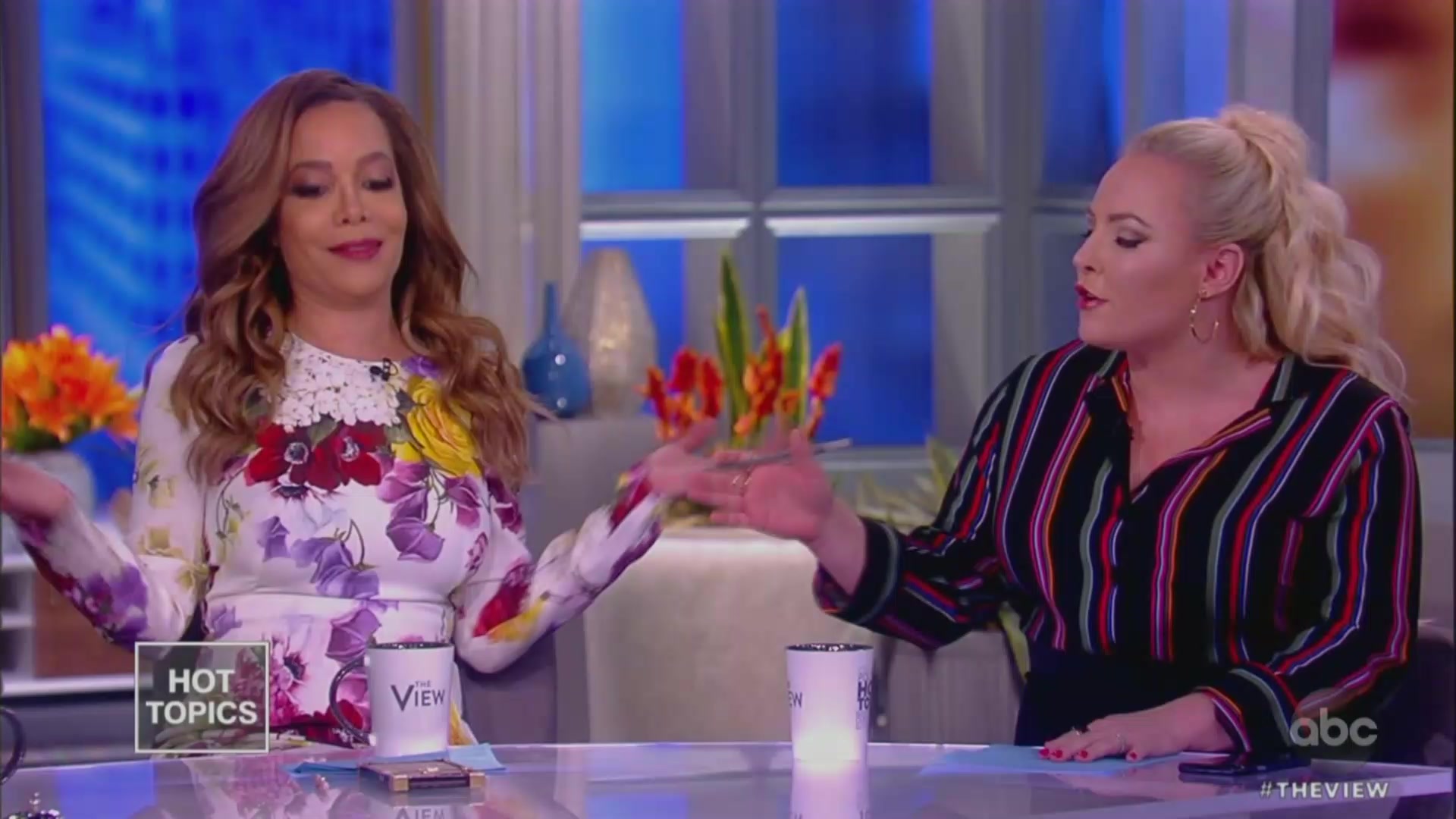 Following Thursday's blockbuster news that WikiLeaks founder Julian Assange had been arrested in the United Kingdom and charged by the Department of Justice for engaging "in a conspiracy with Chelsea Manning, a former intelligence analyst in the U.S. Army, to assist Manning in cracking a password stored on U.S. Department of Defense computers," The View's Meghan McCain and Sunny Hostin got into a heated exchange over Assange and the First Amendment.
As has become tradition with McCain, the conservative View host made the Assange arrest about herself. After saying that the "politics of this have always been completely hypocritical on both sides" and complaining that former Attorney General Eric Holder didn't prosecute Assange because he saw WikiLeaks as a "journalistic organization," McCain made sure to point out that she had always been troubled about Assange due to national security.
"This is something that a lot of people who have put national security first, and I put myself in that category, have been warning about and warning about and warning about," she exclaimed. "And the only time the Democrats started caring is when it started affecting them politically and when Hillary Clinton's emails were released."
"I hope he rots in hell!" McCain shouted after she was asked what will happen to him.
Hostin, meanwhile, had a bit more of a measured approach to Assange's arrest and charges, expressing concern over the future of press freedom while contrasting WikiLeaks with the release of the Pentagon Papers and Panama Papers.
"Those items being released protected our democracy," Hostin said. "The reason the Obama administration and Eric Holder decided — not to punt, but decided the Constitution protected Julian Assange — is because our constitution does protect Julian Assange."
"I'm sorry, I've got to push back hard on this," McCain interjected, prompting Hostin to tell her "you can push back after I'm finished speaking." That was met with an eye-roll and huff from the daughter of John McCain.
After Hostin finished her point that the Constitution protects freedom of the press and "investigative journalism, even if that information is gotten illegally," McCain lobbed a pointed accusation at her colleague.
"I think what you said was just straight propaganda, just so we're clear," McCain sneered.
"Well, if the law is propaganda, then I'm sorry," Hostin, a lawyer, shot back.
In the end, host Whoopi Goldberg once again played peacemaker and stepped in to end the segment. After Abby Huntsman jumped in to back up her friend and fellow Fox News alum McCain, Goldberg broke it up and said "we got to go."
Following the broadcast, Hostin endorsed a similar argument made by MSNBC host Ari Melber, who the indictment of Assange is "an aggressive and potentially chilling legal document for journalists in the U.S. and abroad."
— Sunny Hostin (@sunny) April 11, 2019
Watch the clip above, via ABC.