Hannity Takes Top Spot Wednesday Night, CNN's Jay Inslee Town Hall Finishes Last in Primetime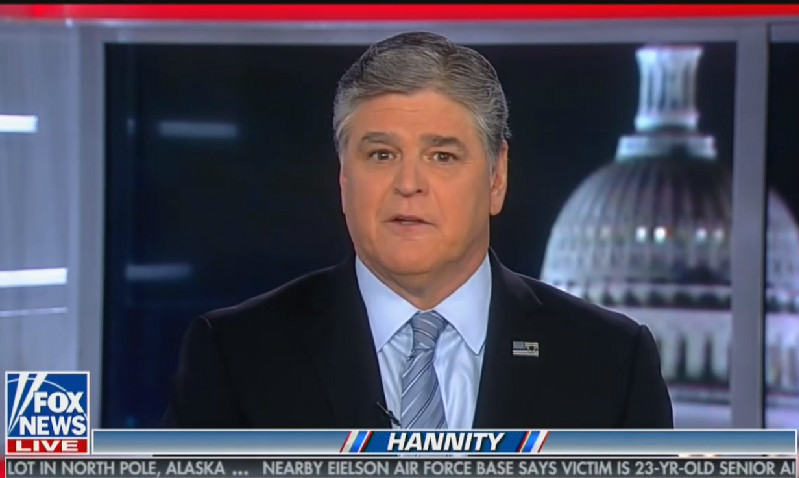 After hitting rock-bottom in the ratings Tuesday night with its Kirsten Gillibrand town hall, CNN saw slightly more viewers for its voter forum with Washington Gov. Jay Inslee on Wednesday. Unfortunately for the network, the 10 PM event still finished way behind its cable news competition and finished dead last in total viewers and the key 25-54 demographic in primetime.
According to Nielsen, Fox News dominated the 8 PM to 11 PM primetime hours, drawing 2.988 million viewers overall and 509,000 in the key demo. MSNBC finished second on both metrics, pulling in 2.138 million total viewers and 363,000 in the demographic. CNN averaged a demo audience of 213,000 and a total viewership of 757,000.
During the 9 AM to 5 PM daytime slot, Fox News led across the board, delivering 1.416 million total viewers and 252,000 in the demographic. MSNBC captured a total audience of 902,000 and 114,000 demo viewers. CNN attracted a demo audience of 132,000 and 572,000 viewers overall.
Fox News' Hannity was the most-watched cable news program with 3.292 million total viewers while placing second in the key demographic (525,000). Fox's Tucker Carlson Tonight led in the demo (574,000) and took second place in total viewership (2.906 million). Fox's The Ingraham Angle finished third in total viewers (2.764 million) while MSNBC's The Rachel Maddow Show took third in the demographic (466,000).
The Inslee town hall, meanwhile, drew only 549,000 total viewers and 186,000 in the key demo during the 10 PM hour. At the same time, Ingraham pulled in roughly five times as many viewers while MSNBC's The Last Word quadrupled the town hall's audience, nabbing 2.217 million viewers overall.
The top-rated program on CNN was Cuomo Prime Time, which drew 901,000 total viewers and 232,000 in the key demo.