Fox News and Fox Business Correct Lou Dobbs' Claim of Trump's 'Soaring' Approval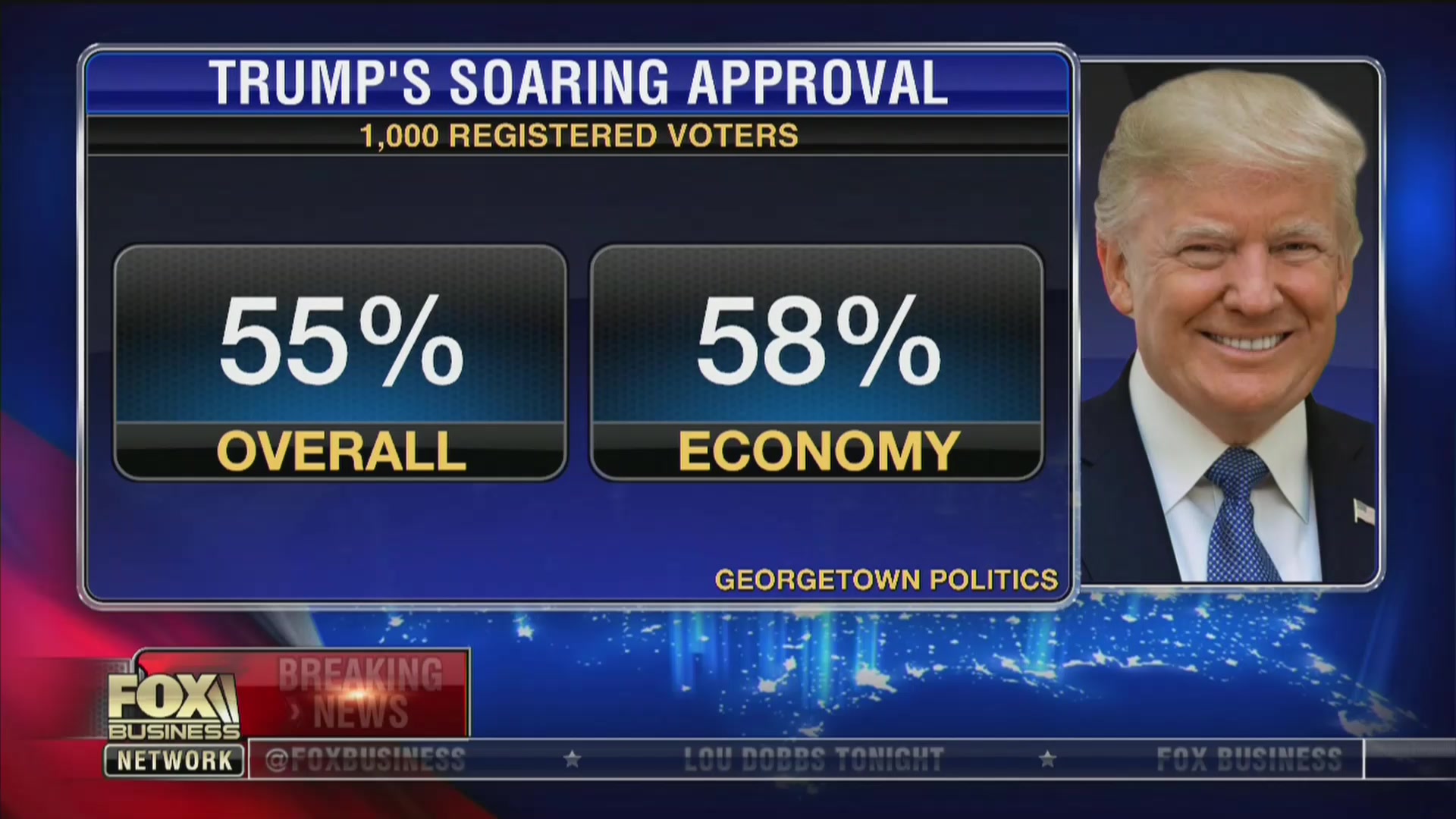 Shortly after President Trump shared an incorrect job approval graphic that Fox Business host Lou Dobbs shared on his program the night before, Fox Business aired a correction noting that the numbers Dobbs posted were not accurate.
During a Fox Business report Thursday morning, reporter Blake Burman issued an on-air correction:
"It's been a quite start to the day for President Trump, though he did send out a tweet this morning from the Lou Dobbs show last night on Fox Business. That tweet featured a poll that was not entirely accurate, which Fox Business would like to correct. According to a poll from Georgetown University, 58 percent of respondents approved of the president's handling of the economy. That portion of the graphic was right. However, the graphic also showed that 55 percent of the respondents approve of the president, that number is not correct. The 55 percent number was those who have an unfavorable impression of President Trump."
You can see the video below:
Read the rest of the piece at The Daily Beast.