Glenn Beck Parrots Conspiracy Theory That Partly Motivated Tree of Life Synagogue Shooter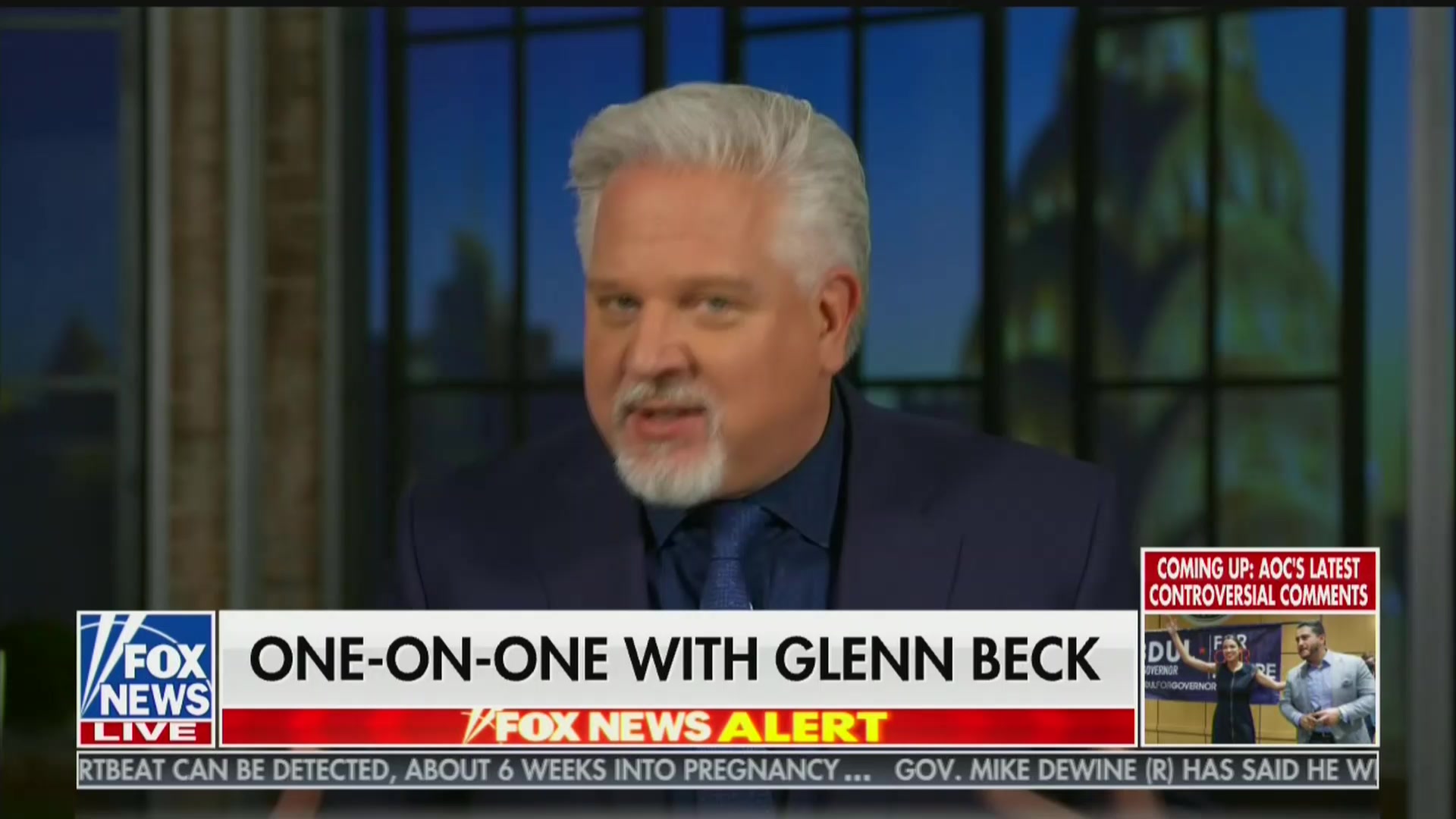 Remember when Glenn Beck was the subject of glowing profiles during the 2016 election about how he'd become a changed man because he opposed Donald Trump? Remember "Woke" Glenn Beck? Well, about all that…
Appearing on Fox News' Hannity Wednesday night, Beck delivered an unhinged rant worthy of his chalkboard days on his old Fox News show. And in this instance, he basically parroted the conspiracy theory that motivated a white supremacist mass murderer just a few months ago.
Beck, who recently came around on Trump and is now a full-fledged supporter, told host Sean Hannity that the migrant crisis at the southern border is due to "American Communists" out of Chicago taking money from Jewish philanthropist George Soros to build "waves" of Central American migrants to "assault" the United States, all while predicting the imminent end of the republic.
If that sounds like an exaggeration, here he is completely uncut:
"You know, I feel bad for the president, because he is trying to fight something at the border, but that's not where the problem is. The problem in — as I lay this out in a chalkboard — we have done about a year's worth of research on this, the problem is actually coming from Chicago. There is a group, a family that has a United Methodist Church, they are preachers, they are the ones that started the sanctuary city.
They are directly getting money from George Soros and others, and they are the ones that are, if I may quote, 'they are the ones that help charter the routes, arrange bus transportations, and negotiate with Mexican officials to provide protection' — that's from the AP. But when you find out who these people are, let me — let me quote another — this, I think, is from UC San Diego — they said these latest members, a zealous group of college students, community organizers, young professionals, strove to lead and build national immigrant rights movement, vis a vis CASA.
Informed by far-left politics, Marxist-Leninist thought, a communist ideology based on the theories of Karl Marx and Vladimir Lenin with an international worldview, they are calling for collective mobilization. I lay this all out on a chalkboard, so — where you can really follow it and see what's going on —
Mr. President, please, you are not going to solve the problem at the border. I know that seems rational, but when you look at the evidence — we can't fight the enemy if we won't call them by name, and these are communists.
American Communists in Chicago, that are taking loads of money from George Soros and others, they are orchestrating this. And what they are doing now is a human wave. It was a tactic used in China — or by China, against us, in the Korean War, where they just throw wave after wave after wave of people until you just can't fight it anymore.
And Chuck Schumer and all of the others, they know about it, and they are covering and encouraging this. This is an assault on the republic."
During that whole time, Hannity was barely able to get a word in edgewise as Beck went full-on 8chan.
Meanwhile, the claim that Soros is funding migrant caravans to take over the United States and essentially destroy our society is the same one that helped drive Robert Bowers to kill 11 people at the Tree of Life Synagogue in Pittsburgh last October.
Weeks before the 2018 midterms, Republicans and right-wing media were peddling the theory that Soros was responsible for the migrants making their way to the U.S.-Mexico border. As the Washington Post reported after Bowers' massacre, he was inspired by the Soros/caravan theory, referring to the "third world caravan" as "invaders." He also said there was an "overwhelming jew problem" and complained that America had a Jewish "infestation."
Watch the clip above, via Fox News.